AT&T Isn't Worried About Network Defectors Due to iPhone Non-Exclusive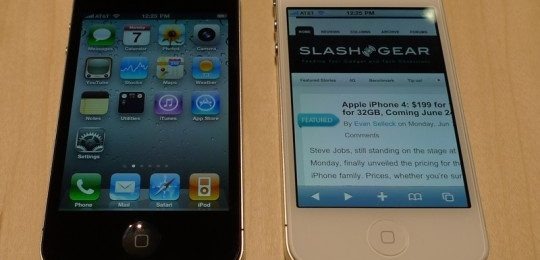 AT&T's exclusive hold on the iPhone is coming to an end soon, and iPhone owners all over the United States are asking one question, "Should I stay with AT&T?" Analysts have already been all over the subject, well before the exclusive deal ends, and the main consensus seems to be that a high number of customers will ditch AT&T, for whatever other carrier grabs Apple's iPhone. But, that hasn't fazed AT&T Chief Randall Stephenson, who says that 2 out of 3 iPhone owners are already loyal not to the iPhone, but to AT&T, and therefore he's not worried about defectors.
At the Goldman Sachs Communacopia conference in New York City, Stephenson clarified that while the iPhone was a major success, two thirds of iPhone purchases were previous AT&T customers. So, because they were already customers, they probably won't switch to get the iPhone, a phone they probably already have, on a different carrier. Furthermore, he said that upgrades to the iPhone 4 hit a "record number," and that meant a huge amount of iPhone 4 owners were already in a new, two-year agreement, which would make it difficult for potential switchers to make the jump.
While Stephenson may be confident that AT&T won't lose a whole swath of customers when the iPhone finally lands on another US-based carrier, numbers will speak for themselves. He is right in thinking that family lines, as well as business lines that upgraded to the iPhone 4 are in brand new contracts, and that will make it harder for those family lines to leave AT&T, due to costs. But there are plenty of single line accounts out there, and if they've suffered from any amount of dropped calls, an iPhone on another network may seem pretty promising to them. If you won an iPhone right now, would you switch carriers if it were offered by another?
[via Electronista]