AT&T iPhone 4S Crushes Verizon In Data Testing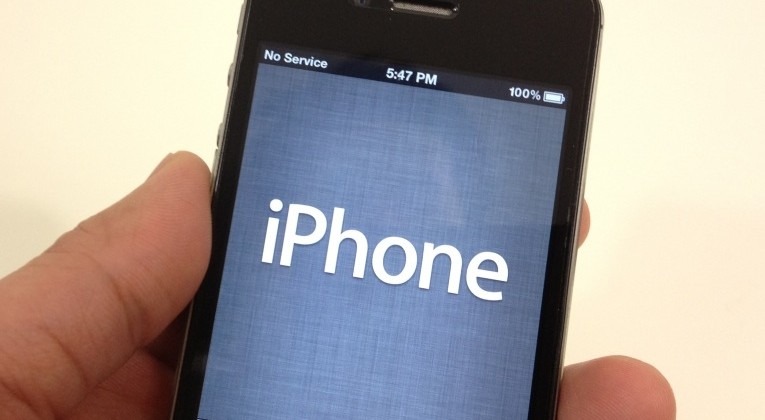 AT&T's HSPA+ network is the carrier's iPhone 4S trump card, according to data speed analysis in the US, delivering websites twice as fast as CDMA rivals like Verizon. The fifth-gen Apple smartphone bested competing carriers on page rendering, uploads and downloads, analysts Metrico Wireless found in their testing of the iPhone 4S, though Verizon proved slightly more stable when it came to connecting – and not dropping – calls.
However, while AT&T's GSM network has long been lambasted for its shonky iPhone performance, a common source of complaints across the lifespan of the first four Apple handsets, Metrico found that the carrier had much improved. Voice quality, with a 2.8-percent call failure rate, was only slightly behind that seen on Verizon's version, at 2.1-percent (Sprint lagged in third place, with 3.7-percent) they report, while AT&T's lead in data speeds was considerably more impressive.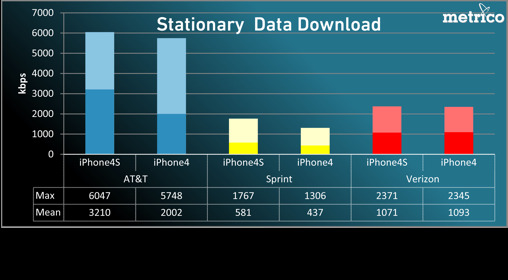 The average AT&T page load on the iPhone 4S took 1.29s, less than half the 2.60s Verizon page load. Sprint fell behind considerably, at 6.44s. Metrico's testing used 21,000 page downloads both in lab situations and in five unnamed test cities, along with in excess of 8,000 upload/download tests. The voice call testing used 6,000 recorded samples.
Cuttingly, Metrico described Verizon's iPhone 4S as "well below average" in its call failure performance when compared to Android and other handsets on the same network, suggesting there's a potential compromise involved if you sate your iOS desires with a CDMA device.
[via ComputerWorld]