iPad 1 Price Drops at AT&T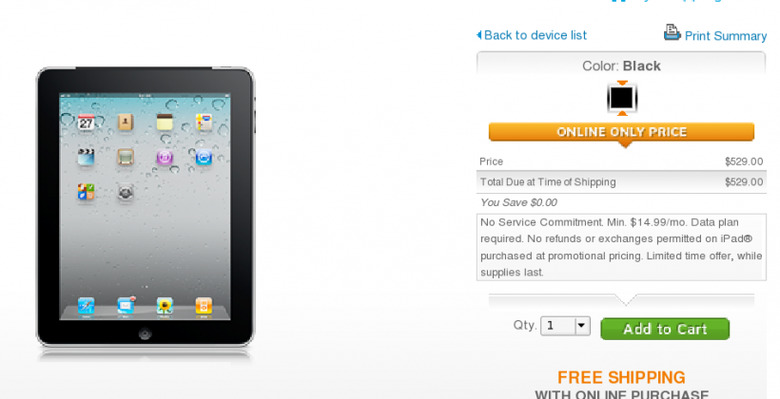 The iPad was already one of the most compelling tablets available. AT&T just sweetened the pot by dropping the price of their 3G capable models by another hundred bucks beyond what they already discounted. The company is offering the 64GB model with Wi-Fi and 3G support for $529, that's more than 30% off of the price at launch. The $529 price was being used for the 32GB model, but apparently AT&T doesn't mind losing a little off of their bottom line. The 16GB model is being offered for a $429. How long are these deals going to last? Not long, with the release of the successor, the supplies of the original are dwindling at best. If you were looking for an iPad with AT&T, now is the time to buy.
Of course, we've been talking a lot about Apple's new Pad around here. We're very excited to have this new toy to play with. In fact, we're so excited that we're doing some contests. We're going to give away some neat stuff to stick on your iPad. This weekend, it's all about protecting your device. We've gotten together with Wrapsol and Stealtharmor to offer a couple contests this holiday weekend.
Now here's the details on what we're giving away. These companies offer various protective solutions for smart-phones and tablets. We're giving away 11 of the Wrapsol thin polyurethane screen protectors. Here is the link to the details . We're also giving away a StealthArmor case for the iPad 2. Here is the link for that one. We'll be collecting entries until 11am on Monday and we'll do the drawing on Tuesday.
[via loopinsight]