AT&T Impulse 4G By Huawei Hands-On And Unboxing [Video]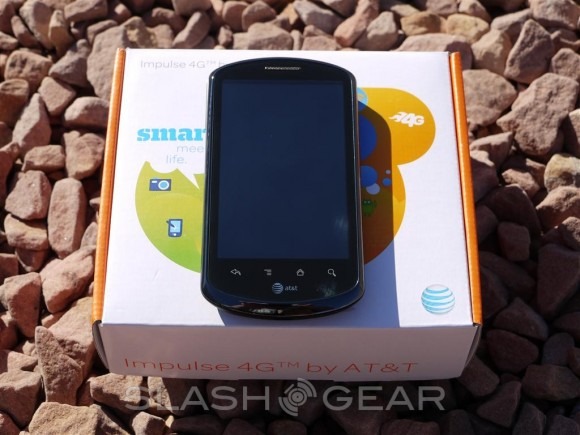 Huawei has been known in the recent past for making mid-range handsets and today that is exactly what we have in store, along with some added AT&T 4G. They are well known outside of the US but their mid-range skills are here to take on the US Android market with the Impulse 4G powered by AT&T 4G. Today we've had the chance to enjoy the Impulse 4G and take a quick hands-on video so head down past the break to see what this phone is all about.
Earlier this month they announced the AT&T Impulse 4G by Huawei and that it would be offered for just $29 with a new 2-year contract, and that is exactly what we have here. Following right along with their outline saying it would be offered later this month the Impulse 4G is available now and we've received some hands-on with it already.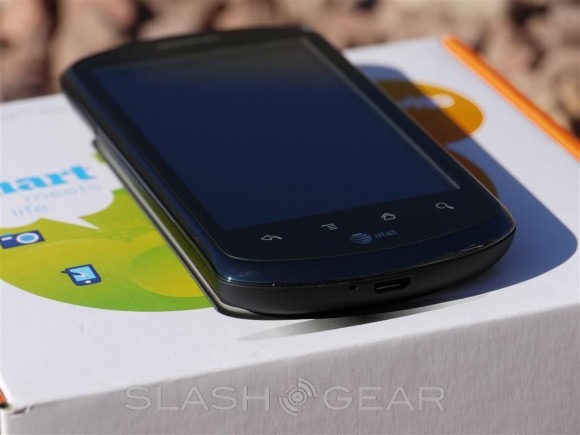 This is one extremely inexpensive smartphone that starts off right where most older Android smartphones began. We have a 3.8" 480x800 resolution display, 800 Mhz Qualcomm processor, 512MB of ram and a nice little package all wrapped with an aluminum bezel on the front and a soft touch matte cover for the back. With a 5MP camera on the rear with LED flash and a 2GB micro-SD card included the only thing holding this baby back is the OS. We have Android 2.2 FroYo on board. While it is completely stock Android that many will enjoy, I'm sad they went with a pretty old version of Android instead of the popular and widely available 2.3 Gingerbread.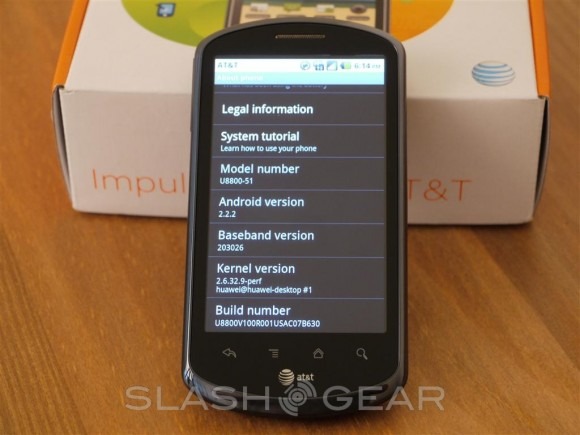 With hardly any bloatware included out of the box this is basically a standard and stock vanilla Android experience. This device is clearly aimed at a newcomer to a smartphone, kids, or someone that has been using a feature phone for a while and would like to try a smartphone for a change. Offering a great overall package, 4G speeds (HSPA+), and a great low price this little guy is destined for greatness — maybe. Compared to a few other entry level phones like the Wildfire S this appears to hold its own quite well but we'll know more after a full review.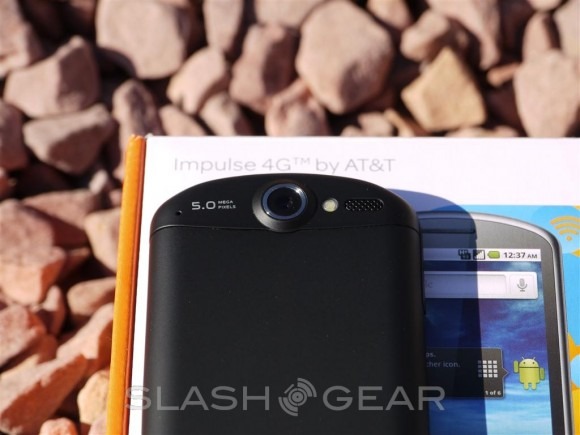 For now enjoy our hands-on and unboxing video, as well as a few pictures in the gallery below and expect plenty more to follow shortly.
AT&T Impulse 4G by Huawei Hands-on and Unboxing
[vms 62ea48e72bb321d9f03f]