AT&T Hints At Shared Data Plans In Near Future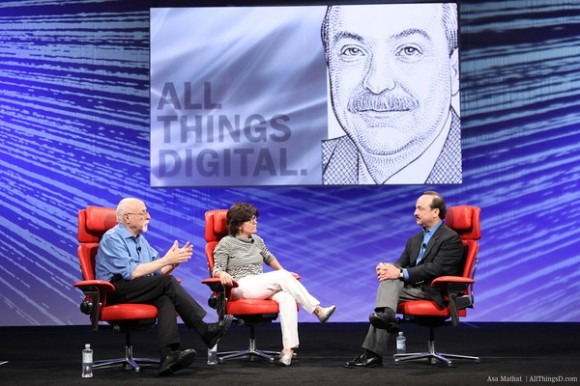 Today, the last guest on the hot seat at the D9 Conference was AT&T CEO Ralph De La Vega. As expected, he was faced with questions regarding the T-Mobile acquisition and even an attempt to pry some information from him on the next iPhone. But perhaps most interesting to consumers, was De La Vega's confirmation of upcoming shared data plans.
Now that its becoming increasingly common for consumers to carry more than one mobile device requiring a data plan, the idea of shared data plans in the same vein as shared family voice plans seems like the logical next step. De La Vega confirmed that AT&T is already "working on one" but could not confirm a more exact timeframe.
"It will be soon," said De La Vega. "I can't comment on a quarter (when it will launch) but it will be soon."
Verizon also recently hinted that they would soon be offering shared family data plans, when they announced that they would be dropping their unlimited data plans starting this summer. But again, when exactly a shared data plan would start was not confirmed.
[via All Things Digital]