AT&T has an internet hotspot for your car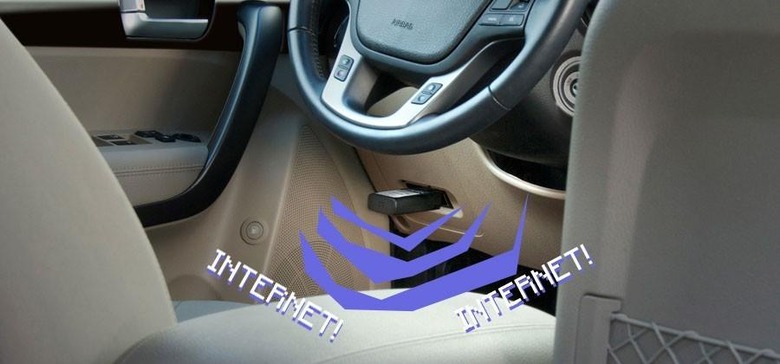 The AT&T ZTE device you're about to see is a Wi-fi hotspot for vehicles, and it's coming to AT&T first and foremost here in the USA. This device works with a Qualcomm MDM9215 processor and AT&T's 4G LTE network to bring internet to users' vehicle while it uses their OBD II port (standard in most vehicles in the USA 1996 and newer) for power. This device will require users to pay for data using a SIM card that's added on to their current AT&T data plan.
ZTE Mobley is what this device is called, and it'll require that your car be on to work. This is in contrast mobile hotspots already available from AT&T, each of them powered with internal batteries, recharged with a microUSB cord.
Users will customize their ZTE Mobley's wi-fi network with an in-browser webpage – AT&T's Wi-Fi manager homepage. That'll be done through your mobile device or laptop, if you prefer.
This device will be available from AT&T soon for $0 with a 2-year agreement. Off-contract, this device will cost you $100 USD. You can add this device's data to a Mobile Share Value plan with AT&T for $10 a month, or AT&T will allow it to be connected with a DataConnect plan for $20 for 1GB of data a month or $30 for 3GB a month.