AT&T GoPhone SpareOne emergency phone runs on AA batteries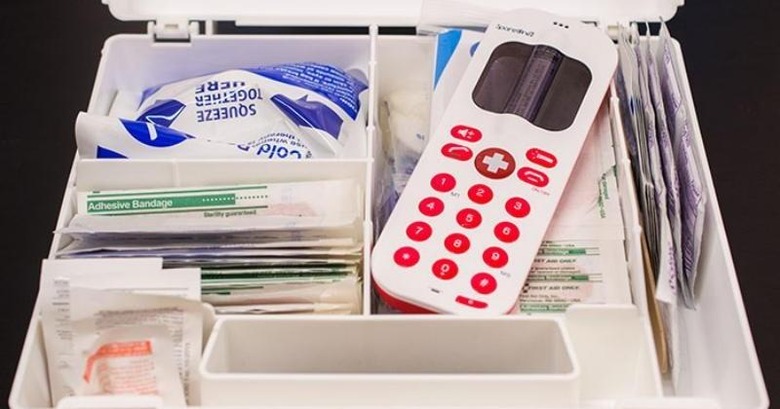 As much as we love our smartphones for their usefulness and versatility, more often than not they are useless in real emergencies. Especially considering how smartphone batteries these days are not only short-lived but also non-removable. When you are out there in the wilderness or trapped in some location, you'll want a communication device that is going to last more than just 24 hours. For those critical situations, AT&T is offering the GoPhone SpareOne, a handy feature phone that runs only on two, replaceable AA batteries.
To be clear, this isn't a smartphone, so forget about playing Candy Crush while waiting to be rescued. To some extent, it might even be less featured than a feature, a.k.a. dumb, phone. Sure it can make and receive calls, but it can only receive messages and not send them, except in a very special circumstance. Definitely not your standard phone.
That's because SpareOne is really meant just to be an emergency beacon of sorts, though can definitely make calls with it, even outside an emergency. It has a host of features for that very purpose, like a well backlit keypad, a siren mode to help nearby people locate you, a bright flashlight, and an SOS signal, all built into the phone.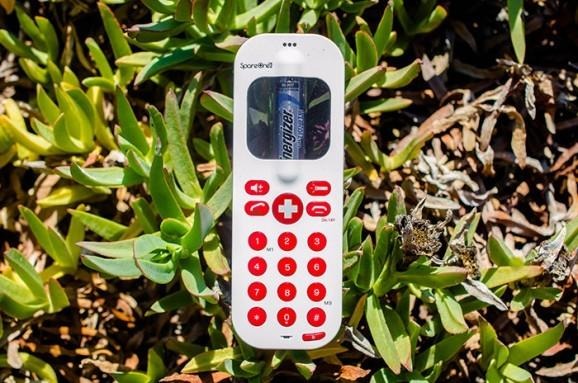 It's crowning glory, however, is the Locate & Alert service. Almost like child management features you'd see in kids' devices, this allows you to set five people as your "guardians". At a press of a button, these guardians will be informed of your location through a voice call, an e-mail, or a message. That's the one time when the device is able to send out text messages. As you can imagine, that can be very useful in a crisis.
The SpareOne comes with two lithium AA batteries, but alkaline or nickel-metal hydride also work. The lifetime of the phone depends on the type of battery used, up to 11 hours of continuous talk time, 10 days on standby, and 35 hours on permanent flashlight mode. The AT&T GoPhone SpareOne costs $59.99 with an annual service fee of $25, which already includes 120 minutes of talk time as well as the Locate & Alert service. The phone can be bought from AT&T stores, both physical and online, starting November 6.
SOURCE: AT&T