ATT getting Samsung Access A287 mobile phone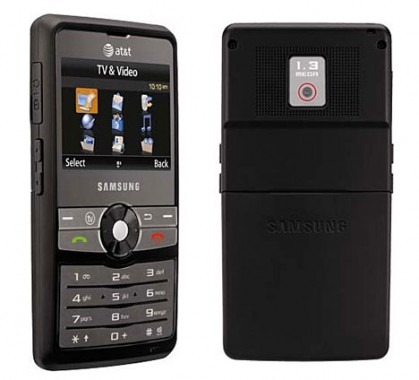 The big plug on this phone is that it looks like it will be compatible with AT&T's MediaFLO TV service. No official word on whether it will be or not, but it is definitely branded as an ATT phone and there is definitely a "TV" button to the upper left of the D-pad.
Other specs that we do have include a 1.3MP camera that has some sort of zoom and video capabilities. The phone is also quad-band GSM, which means it should work just about anywhere, and it has all the IM software stuff on it.
What I don't get is where they got this ugly form fact from. It looks like they took a smartphone body and stuck and standard phone in it.
ATT to get TV-capable Samsung Access A287 [via PhoneMag]