AT&T Galaxy S III Preorder includes unique Red option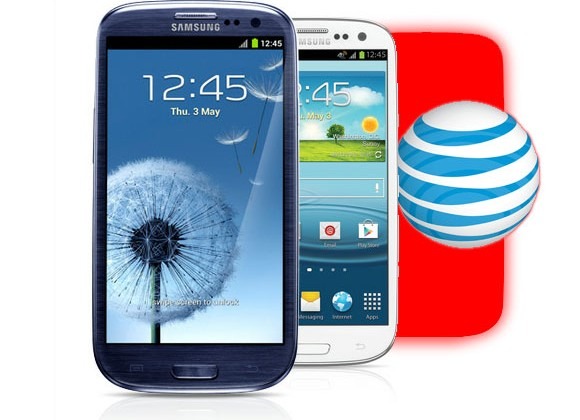 Now that the big four mobile service providers have become the big five as far as Samsung is concerned, it's more important than ever to differentiate one's self from the pack – which is why AT&T is bringing a red iteration of the Galaxy S III to the table this summer. AT&T is one of the top four mobile carriers in the United States, while U.S. Cellular joins the pack this time around for one fabulous launch of Samsung's new flagship. AT&T's contribution is a device that's essentially the same as the other carrier's are presenting, only this time it's got AT&T's 4G LTE as well.
This device will be one of the most advanced smartphones to be released with AT&T. With its 4.8-inch HD Super AMOLED display, 1.5GHz dual-core processor from Qualcomm, and a lovely 8.6 millimeters thin package to contain it all, the Galaxy S III is set for a big win. This device has an Exynos quad-core processor internationally, with carriers in the USA opting for the tried and true Qualcomm Snapdragon S4 dual-core processor in its place. This change has likely been made to accommodate for 4G LTE and HSPA+ 42 that USA carrier's are offering for data speed in their releases.
This device will be offered up for preorder starting on June 6th and will be costing you $199 on-contract for the 16GB version. AT&T is also making a point to show that they've got a $39 USD 16GB microSD card they can add to the package for a total of 32GB if customers do so desire.
Have a peek at our hands-on and USA release posts collection so that you can be fully informed before the big drop!