AT&T Galaxy Note Ice Cream Sandwich ROM Leaked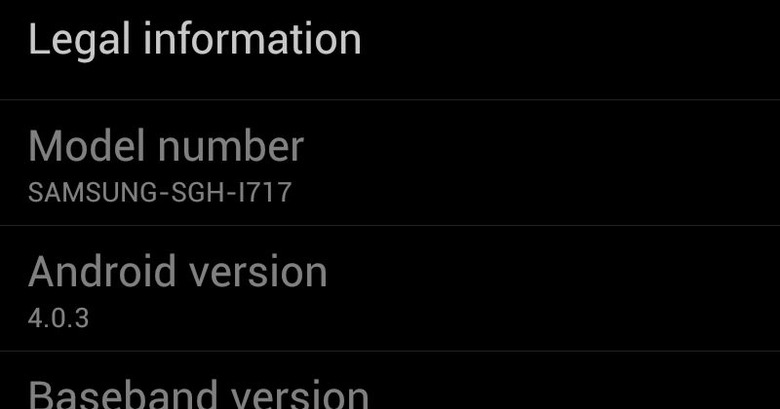 There have been a couple of Ice Cream Sandwich leaks for the GSM version of the Samsung Galaxy Note, but they were strictly beta releases with some functionality buggy, broken, or missing. ICS updates for the Note have been promised for Q2, and we might be close to a release seeing as how a ROM was just leaked for the AT&T version of the Note.
The folks at RootzWiki managed to get their hands on the ROM and share it for the whole world to enjoy. So far, it seems to be stable and functional, with just about every major feature working, and very few bugs reported.
Graphically, of course, this is still very much in line with what Samsung have been doing on their Android handsets. TouchWiz is slathered over the Ice Cream Sandwich UI. At first glance, you might not even notice that anything is different, but there are some ICS elements that peek through from underneath, such as the Settings menu, with similar toggles and switches to what ICS served up.
If you were hoping to see the Premium Suite with this ROM, you're out of luck. You'll most likely only see it on the final ROM updates that go out to the international and US versions of the Note. RootzWiki, in the meantime, have compiled a detailed list of what's working and what might give you some trouble, as well as instructions of how to flash the file. Head on over if you're feeling brave and want to give it a go.
[via RootzWiki]