AT&T Galaxy Nexus and Nexus S get Google Wallet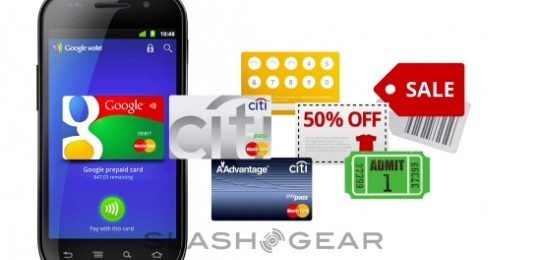 Google has released Google Wallet for the AT&T Galaxy Nexus and Galaxy S, bringing the NFC-enabled smartphones up to speed with contactless payments. However, the download requires that an AT&T SIM be loaded into the phone – though you can still download over WiFi – since with a T-Mobile USA SIM the app simply disappears from the Android Market.
For those unfamiliar, Google Wallet allows you to register your Citi MasterCard or a Google Prepaid Card to your Nexus, and pay for things at participating retailers simply by holding the phone to a payment terminal. The app also pulls in Google Offers, discount vouchers and other promotions, based on your shopping history.
Google Wallet is available for AT&T Galaxy S and Galaxy Nexus users here or by searching in the Android Market on the device itself.
If you haven't got an AT&T SIM lying around, there are some semi-sneaky ways in which you can grab a copy of Google Wallet for your Verizon or T-Mobile USA Galaxy device. Head over to Android Community for details.
[via Android Community]