AT&T drops Samsung GALAXY S 3 price on contract plan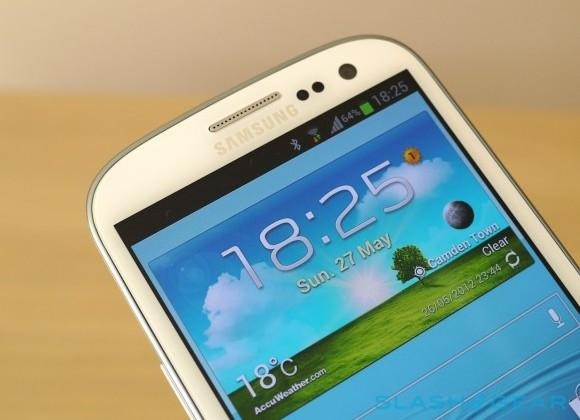 In case you were too busy watching (or dodging) the April Fool's hoopla that abounded yesterday, you might have missed this tidbit: AT&T lowered the price of its GALAXY S 3 handset, no doubt in preparation of the S 4 set to hit shelves in the coming weeks. If you've been planning to update your Galaxy smartphone but aren't keen on jumping straight to the recently announced flagship, here's your change to get prime hardware at a discounted rate.
Now that the GALAXY S 4 has been announced, we'll probably be seeing the S 3 drop in price across multiple carriers, but for now AT&T is the only one to take the plunge. If you've got an open slot for a new contract and you're not afraid of a 2-year commitment, the still high-end GALAXY S 3 can be yours from the carrier for only $99, a steep drop of $100 over the previous price.
Those who aren't afraid to take on a previously used device can get a better deal with a refurbished unit, which AT&T is offering with contract for $29, perhaps the most economical way to get your hands on an S 3. If you're on the fence about whether to get the S 3 or jump straight to the S 4, the latter handset will be priced at $249 with the same contract commitment, a nearly $150 jump.
In case you missed it, you can check out our review of the GALAXY S 3 here, where we detail the handset in all its glory. The S 3 offers a 4.8-inch 1280 x 720 display, as well as a 2100mAh battery, Qualcomm Snapdragon S4 dual-core processor, Bluetooth 4.0, NFC, microSD support up to 64GB, 8-megapixel rear camera, and 1.9-megapixel front-facing camera.
[via Android Community]