AT&T brings 4G LTE speed to four new markets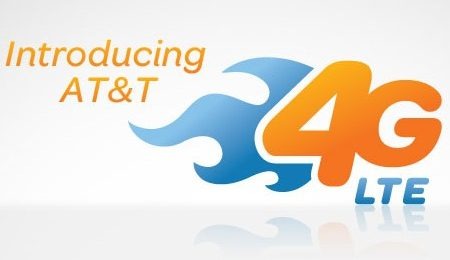 If you've got a 4G LTE-enabled handset and you're an AT&T customer, there's a chance you're seeing some faster data speeds today. That's because the company has rolled out 4G LTE in four new markets today, bringing the total number of markets with AT&T LTE up to an impressive 113. "Impressive" certainly is the word too, as AT&T has been launching 4G LTE in new markets at a very fast rate.
If you live in Grand Rapids, Michigan; Nashua, New Hampshire; Wilkes Barre, Pennsylvania; or Auburn, Alabama, then you've got access to AT&T's 4G LTE network starting today. AT&T is hitting some relatively large areas with this roll out, and says that its LTE network now covers 160 million people. The company even shared a list of markets where it has 4G LTE up and running, which you can check out below.
Of course, the list for some states is pretty short, with a number of states only showing one or two markets for LTE. Some, like poor old Montana and Iowa, are left out in the cold entirely, but that's all bound to change soon. AT&T continues its fast-paced LTE roll out, expecting to have 300 million people covered by the end of 2014.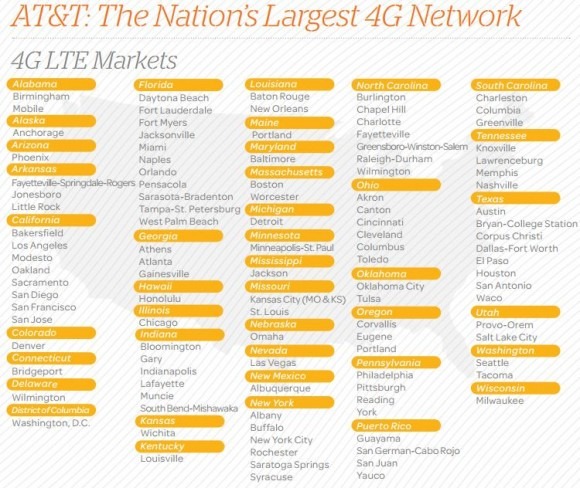 Verizon should finish its LTE roll out sometime around the middle of next year, so AT&T has a lot of catching up to do. Still, second place isn't bad at all, and if it can continue to roll out LTE as quick as it has been, then its network will look pretty good to a lot of people. Keep it tuned here to SlashGear, as we're sure we'll be hearing more from AT&T shortly.