AT&T approached RIM for an iPhone competitor in 2010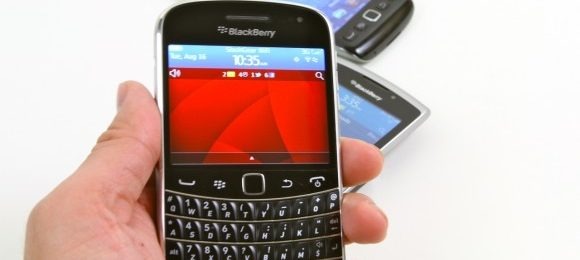 A new report is going around the claims AT&T approached BlackBerry maker RIM back in 2010 seeking a competitor to the iPhone. This is notable because in 2010 AT&T still had the iPhone exclusive. If the report is accurate, that would indicate that AT&T saw the writing on the wall and new it would be hard-pressed to be as successful as it had been in previous years once it lost iPhone exclusivity.
AT&T and RIM then collaborated on the BlackBerry Torch while Verizon and Vodafone worked with RIM on the first touchscreen BlackBerry smartphone call be Storm. As it turned out neither of those BlackBerry smartphones came anywhere close to competing with the iPhone. According to reports, AT&T and Verizon turned to RIM because they were concerned about the "wild popularity of the iPhone."
The report also claims that both major carriers wanted to prevent Apple from gaining too much influence in the market. Some of the reason for RIMs financial woes and inability to compete is laid at the feet of former CEOs Mike Lazaridis and Jim Balsillie. Reports describe a "split personality in the executive suite" between the two former CEOs. Lazaridis reportedly wanted the company to focus on a next-generation BlackBerry with a new operating system while Balsillie wanted to license out proprietary RIM technology. RIM has continued the downward spiral even with the CEO Thorsten Heins at the helm.
[via AppleInsider]