atracTable Custom Multitouch Surface: video demo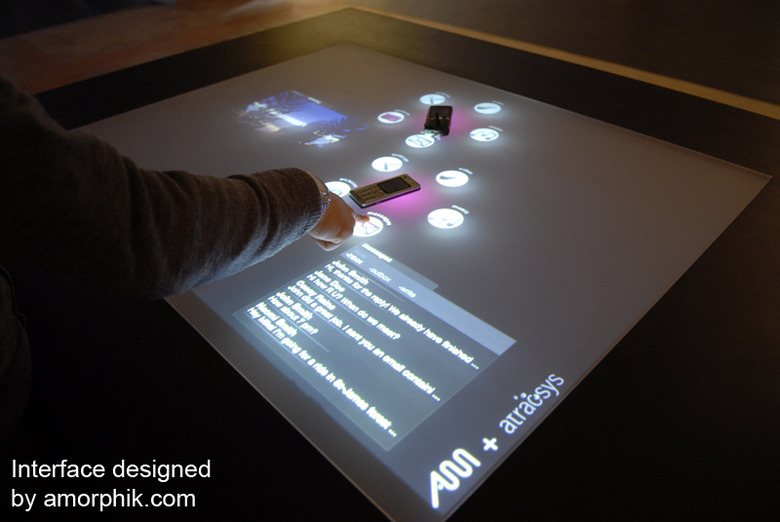 If Microsoft won't return your calls and the thought of DIY fills you with dread, Atracsys may have the multitouch table for you.  The atracTable is a custom-built multitouch surface available in anything up to 50-inches diagonal, capable of recognizing an unlimited number of finger contact points as well as individually 'tagged' objects such as cellphones, other mobile devices, books or even drinks.Check out the video demo of the atracTable multitouch system after the cut
The system uses pretty much the same concept as most other multitouch designs we've seen.  A camera underneath the table tracks finger-contact by changes in reflected light; that controls what an upward-facing projector displays onto the frosted surface.  Item identification is courtesy of coded stickers that can be placed on the bottom of just about anything.
As for the interface, Atracsys have developed an SDK called beMerlin that anybody with web design knowledge should be able to use.  The company expects primary uses to be retail and commercial demonstration, as with the cellphone-related media system in the demo video below.  However they'll also happily build you a multitouch bar.
Prices are on application, but the system is available now.
[via Born Rich]