ATP GPS photo finder mini, geotagging for everyone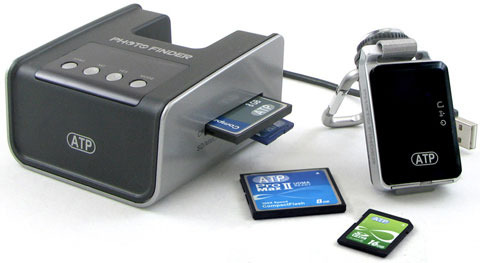 GPS geotagging photos is not a stranger for Digital SLR cameras. Manufactures like Canon and Nikon has provided optional GPS unit to use with compatible models. If you have a compact digital camera or older Digital SLR but still want to add geographical identification to your photos, ATP has just the right tool for you.
ATP just announces the GPS Photo Finder Mini, a portable photo accessory can record the locations at which pictures were taken without the help of computer or software. The down side is the unit only works with Jpeg Images, so it's not the right tool if you are a raw shooter. The GPS package comes with GPS reader and docking station capable of reading four types of flash memories from SD, MMC, MS to CF card.
Available now, the ATP GPS Photo Finder Mini will relieve you of $149.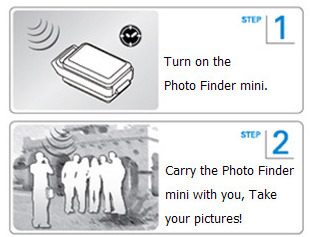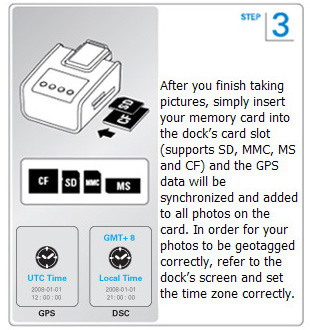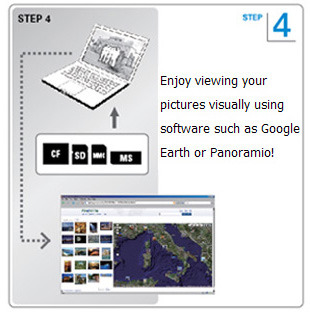 [via imaging-resource]