Atlantic Technology WA-5030 pumps your sound wirelessly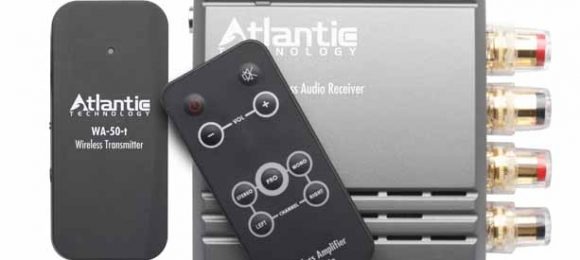 Wires are a pain. You have to run them everywhere, try and hide them effectively, and if not, they clutter up rooms and look out of place. That's particularly true of sound systems involving multiple speakers. What's the solution? Wireless, of course. Atlantic Technology may have what you're looking for in the war on cables.
They've announced the WA-5030 wireless transmitter and receiver, designed to drive remote speakers up to 300 feet away. It accepts inputs from any RCA sourced analogue audio, although you can also plug it into a Mac or PC via USB. It doesn't re-compress audio, either: a lossless 48Hz signal is sent out via the 2.4Ghz band.
The audio receiver also doubles as an amplifier, which includes a digital-to-analogue converter, and supports up to 30 watts for both stereo channels. An infrared remote is also included with the package.
If you want to buy the complete WA-5030 system, which includes the receiver, transmitter, remote control, and assorted cables, you'll need to throw down $399. Additional receivers will also be available for $199. The whole set is available right now.