ATI Radeon HD 4890 GPU announced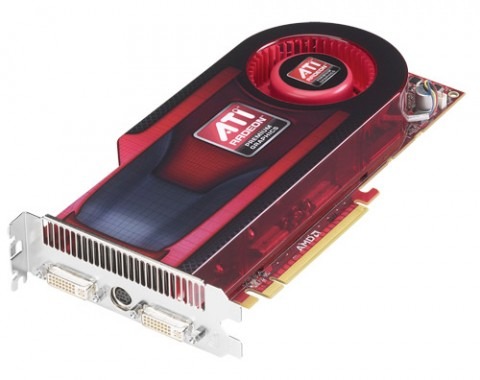 Apparently, it's a day of new graphics cards, as AMD has announced a brand new addition to their Dragon series with the ATI Radeon HD 4890 graphics card. But what sets this one apart is the fact that it features 1.36 TeraFLOPs of power.
This GPU can be clocked up to almost 1GHz and it has support for DirectX 10.1 titles such as Stormrise from SEGA, Tom Clancy's H.A.W.X. from Ubisoft and BattleForge from Electronic Arts. What's great is this graphics card can handle super high resolutions, intense gaming graphics and can be combined with up to three other ATI Radeon HD 4890 cards by using the ATI CrossFireX tech. Now that's impressive.
Other features include ATI Stream technology, Unified Video Decoder 2.0, HDMI support, 7.1 surround sound and more. Eventually this card will be included in PCs from Diamond Multimedia, MSI, ASUS and others, though you can buy it outright right now for $250.
[via eWeek]