Atari Speakerhat is somehow both genius and ridiculous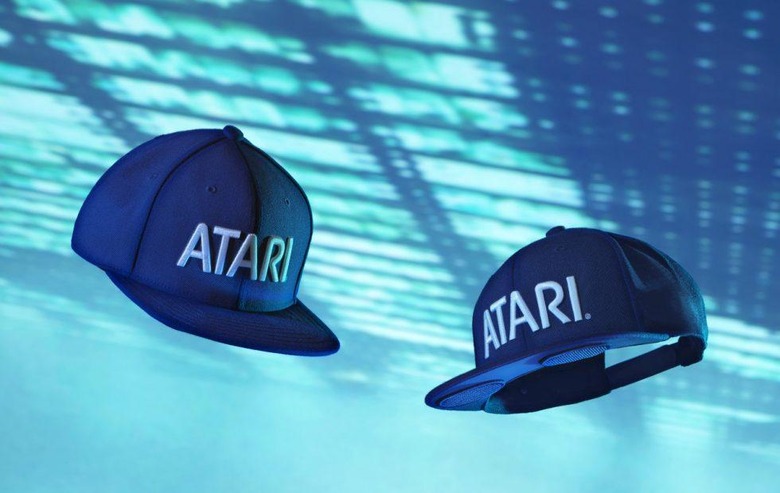 Atari seems to be a very busy company at the moment. Not only did it recently unveil its new Ataribox console, but it's also breaking into the world of apparel. Say hello to the Atari Speakerhat, the perfect head accessory for nearly anyone who has accepted that absurdity is now the norm on this wonderful planet of ours.
What is the Atari Speakerhat? It's fairly self explanatory: it's a baseball cap that has a pair of stereo speakers built into the brim. Connect your phone to your hat via Bluetooth and it acts just like a more conventional Bluetooth speaker. You can use it to listen to music, take calls, or issue voice commands.
Of course, it seems that we're forgetting one major advantage of headphones in talking about the Speakerhat: privacy. If you're taking the Speakerhat out in public with you and you actually plan to use in a non-ironic way, everyone around you will be able to hear your music or listen in on your phone conversations. That may be cause for concern for a lot of potential buyers.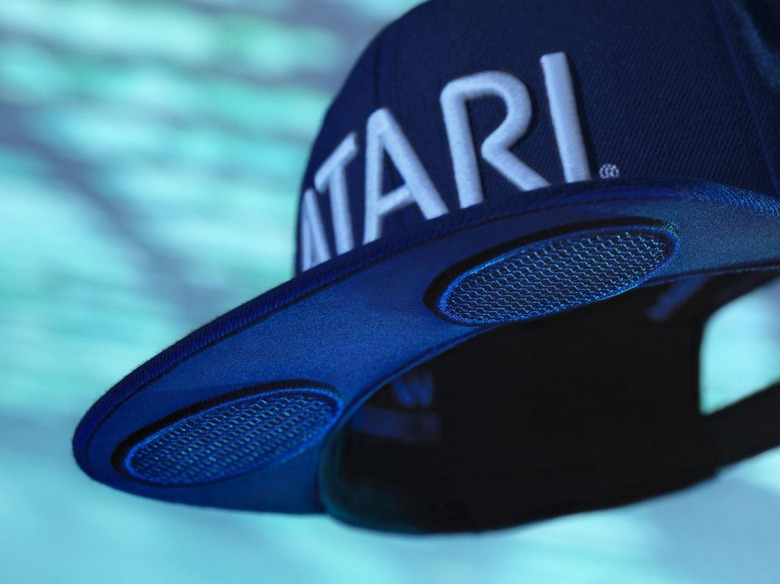 In any case, if these have piqued your interest, you should know that the Speakerhat actually has a fair amount of technology working under the hood. This includes a microphone operating alongside the dual stereo speakers, V 4.1 CSR/Qualcomm cVc audio, a rechargeable lithium ion battery, and a universal control button.
One of the more interesting features is what Atari calls "multiplayer mode" (you knew this was going to tie into video games somehow, right?). Multiplayer mode is a patented Speakerhat technology that allows multiple wearers to listen to the same audio stream. So, if you can convince your friends to not only pick up Speakerhats of their own but actually wear them, you can all tap into the same playlists and albums.
There's no release date for the Atari Speakerhat just yet, but Atari is looking for folks who are interested in beta testing it. If you'd like a chance to participate, you need only fill out this form at the Speakerhat website. Pricing information hasn't been announced yet, either, but don't expect this thing to come cheap. What do you think? Is this the next big thing or has Atari made a misstep here? Head down to the comments section and let us know!