Atari offers 100 iOS games free for 40th anniversary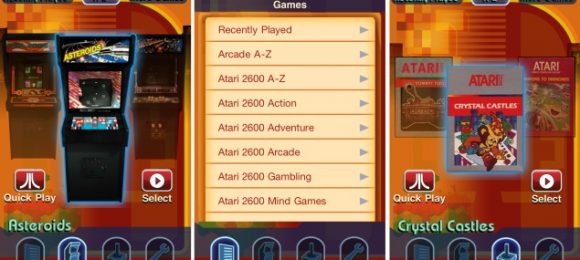 Atari is celebrating its 40th anniversary by giving away 100 of its most popular retro games for free on iTunes. Each iOS version pays homage to the original and is designed to mimic the gameplay that Atari fans remember. The games are in an app called Atari's Greatest Hits, which normally costs $9.99.
The 100 games are based on the classic versions made for the Atari 2600. They are arranged in alphabetical order and by category along with their original cabinet and box art. Each game is downloaded separately from within the app and is unlocked across all your iOS devices. Popular titles include Asteroids, Centipede, and Pong.
Some of the games, such as Warlords and Tempest, feature Bluetooth multiplayer capability, while others can be played using the Atari's Arcade Duo Powered joystick, sold separately. However, the games only remain free if you do not uninstall the app. Once you do so and have to reinstall, you will have to pay for the app.