Atari is building video game-themed hotels because why not?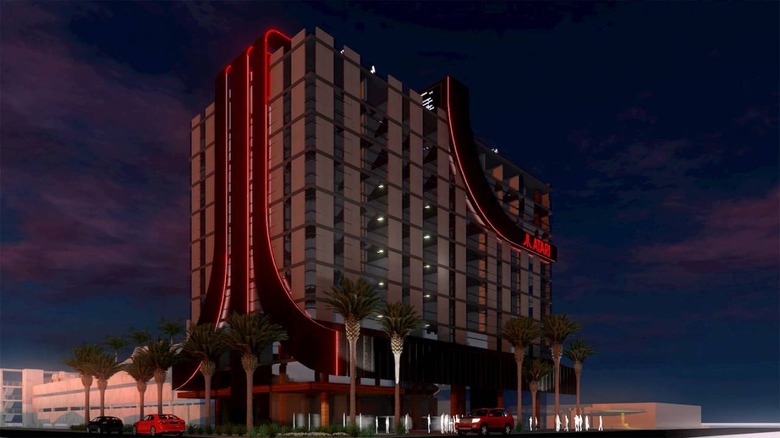 While much of the attention Atari has received lately is down to the upcoming Atari VCS, it hasn't always been that way. Before the VCS was announced, Atari kept its business in the public eye by announcing some strange products. Some of those include its own cryptocurrency and even a hat with built-in speakers.
Now, though, Atari has its sights set on something much bigger: the world of hospitality. The company announced today that it will soon break ground on a collection of Atari-branded hotels. Yes, Atari is actually planning to build hotels and no this isn't some kind of out-of-season April Fools joke.
The website set up for this hotel chain is pretty sparse at the moment, but it does still give us some important details. Atari bills the concept as "a unique lodging experience combining the iconic brand with a one-of-a-kind video game-themed destination." The company says that its hotels will offer customers "the latest in virtual and augmented reality," and that some of them will even have venues for hosting esports tournaments.
We'll see the first Atari Hotel begin construction in Phoenix, Arizona this spring. Other locations that will get an Atari Hotel include Austin, Texas; Chicago, Illinois; Denver, Colorado; Las Vegas, Nevada; San Francisco, California; San Jose, California; and Seattle, Washington. Atari says that development in those locations will begin "immediately" following groundbreaking in Phoenix.
That's about all we're getting for now, but Atari's website does include forms to be notified when more news about these hotels is shared. We'll keep an eye out for more information, because it certainly sounds like Atari is full steam ahead with this concept. Stay tuned.