At BMW NEXTgen 2019 The Ultimate Driving Machine Faces The Future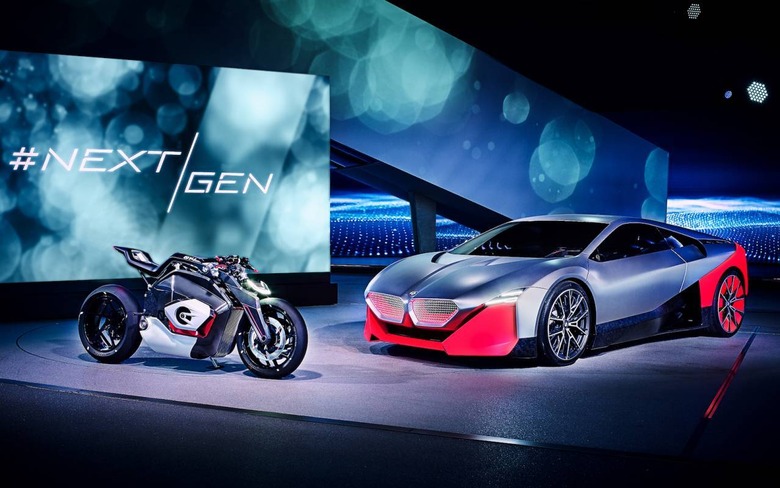 You can think of #NEXTGen as BMW's very own auto show. After all, why share the spotlight when you're not only showing off your latest production cars – notably the gorgeous new 8 Series Gran Coupe, with four proper doors, rear-wheel-drive or rear-biased AWD, and an available inline-six or V8 engine – but explaining your vision of sustainable driving and technology in the not-so-distant future.
BMW sums up that vision with D+ACES: Design, Autonomous driving, Connectivity, Electrification, and Services. At least for now, that's the foreseeable future of BMW. However, there's also the issue of sustainable mobility. Global warming is a serious issue, and BMW wants to be a part of the solution.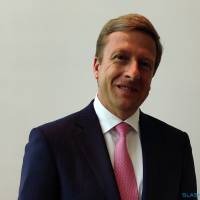 The concept of sustainability not only speaks to the cars themselves, but how the vehicles are actually made. It's not just about creating a sustainable mode of transportation but producing it in a sustainable manner. "BMW takes a holistic approach in implementing sustainable mobility," said Oliver Zipse, Member of the Board of Management of BMW AG responsible for production. "Our plant in San Luis Potosi, Mexico is setting new standards with oppressively low water consumption. By 2020, our plants will only obtain electricity from renewable energy sources for production."
#NEXTGen, then, is not just about new BMW vehicles and exciting concept cars. "It's an accelerator for next-generation mobility," Zipse explains. "We have a proven track record on our ability to adapt and evolve. BMW is not only more than 100 years old, but we always develop mobility into the next generation."
BMW Lucy EV prototype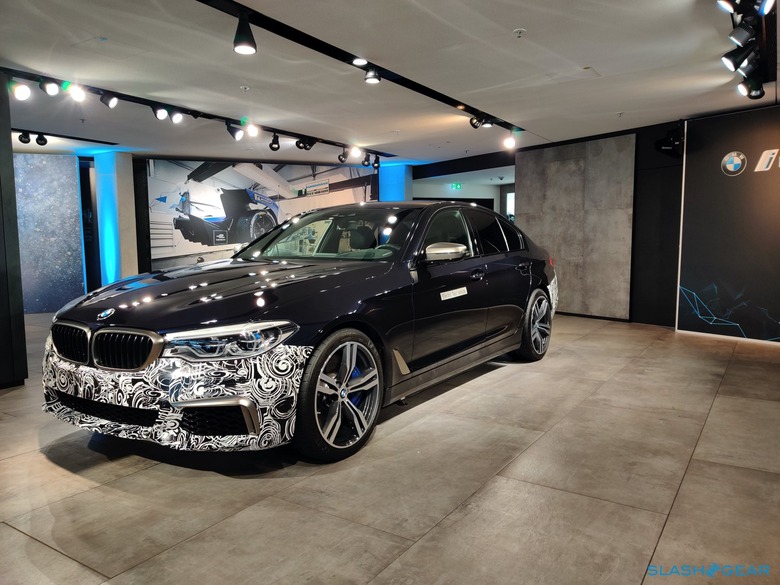 Proof of this commitment is the array of concept vehicles on display at the #NEXTGen event. Since electrification is a big part of BMW's future, the German carmaker came up with the Lucy EV prototype. We have word the Lucy name is derived from 'Lucifer', which means 'bearer of light' in Latin. But for me, the first thing that came to mind is what scientists perceive to be the origin of humankind. In case you're unfamiliar, the name 'Lucy' was given to the first Australopithecus afarensis skeleton found in Africa in 1974. Perceived by experts to be the mother of the human race, the extracted fossils were estimated to be more than 3.2-million years old.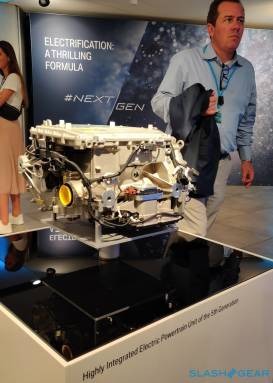 For BMW, the Lucy EV prototype represents new beginnings too. The most powerful car BMW has ever created, it started life as an ordinary BMW M550i xDrive. The engineers trashed anything remotely connected to 'carbon emissions' and 'internal combustion'; instead, they fitted three electric motors – two in the back and one in the front – along with a 45 kWh battery pack. The components were designed in a way that engineers and test drivers can alter the torque vectoring and power output of each motor, and thus permit BMW to fine-tune the electric powertrains of tomorrow. All told, Lucy produces 720 horsepower and 848 pound-feet of torque, which is 103 horsepower and 295 pound-feet higher than what you'd get from the current BMW M5 Competition and its V8 twin-turbo.
With that much power on tap, the 5,300-pound Lucy can zip from 0 to 60 mph in around 2.8 seconds, which BMW says is a conservative number. This gives it the muscle to butt heads with the Tesla Model S, the longstanding benchmark of electric vehicles. Other than the new powertrain hiding underneath, though, Lucy is still very much a normal 5 Series. This working prototype looks and feels like it's ready for production, so watch out for Lucy to take the center stage in the high-stakes performance EV race.
"Our offense towards electric vehicles will be faster than previously announced," Zipse promises. "By 2021, we'll be increasing our share of electric mobility by 30% per annum and have 25 electrified models on the road by 2023."
Internal Combustion isn't going away
Even though the future is electric, BMW is not giving up on diesel or hybrid technology. "Electric mobility is a cost factor," says Zipse. "Because 80% of the components in a battery are from natural resources and not industrial content, higher costs will come as you scale production. The average consumption for a diesel car in 2018 is five liters per 100 kilometers, so you're still using less fuel. This is why half of our current 2019 portfolio are diesel vehicles."
Proof of this is the BMW Vision M NEXT concept sports car, which happens to be a next-generation plug-in hybrid. Staying true to the D+ACES credo, ehe Vision M NEXT is an autonomous car for people who love to drive. The vehicle operates in either EASE or BOOST mode. The former switches on the autonomy, so the driver and passengers can relax as the vehicle navigates itself on the road. The latter is activated if the driver wants to take full control of the vehicle. In the future, BMW says, all the company's vehicles will have this feature.
The BMW Vision M NEXT is powered by a conventional four-cylinder turbocharged motor and hybrid powertrain, producing a combined output of 600 horsepower. In theory, the Vision M NEXT is capable of 0 to 60 mph in 3 seconds flat, with an all-electric driving range of 62 miles. It also has a Boost Pod that centralizes all the related vehicle functions and controls in the driver's line of sight. This means a curved glass display flanking the spaceship-inspired steering wheel along with an augmented reality head-up display (HUD).
What should an electric car sound like?
We all know electric cars are eerily silent. Almost too quiet, in fact. You only hear the faint whining sound of the electric motors as you punch deeper on the pedal. BMW wants future electric and hybrid cars to have a unique sound characteristic, which is a welcome relief from all that silence. The project is called BMW IconicSounds Electric.
"We want to get the BMW IconicSounds Electric in position for customers who value emotional sound," Jens Thiemer, Senior Vice President of BMW, explained. "With BMW IconicSounds Electric, they will be able to experience the joy of driving with all their senses."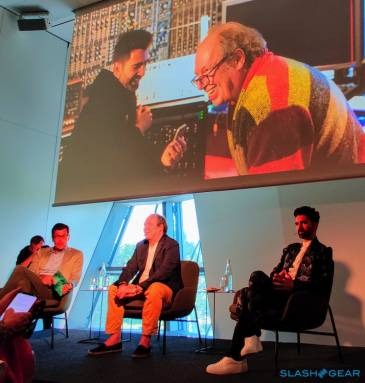 The goal is to give future electrified vehicles a unique cinematic sound experience. In order to achieve this, BMW enlisted the services of award-winning film score composer and record producer Hans Zimmer. "The core of this development was the idea of giving people a way to express themselves, a way to feel emotion," said Zimmer. In the BMW Vision M Next concept, the sound is described as propulsive morphing. "So depending on where you are and at which point you are driving, the vehicle goes through different sonic spaces."
Quite frankly, I'm surprised why Tesla and Elon Musk didn't think of this beforehand. Tensions are high at BMW HQ and it has something to do with Tesla's dominance in the luxury vehicle sector, particularly the Model S and the Model 3. In order to tame Tesla's dominance in the EV sector, BMW needs something different than a stylish and fast electric car. Giving the vehicle an exhilarating soundtrack is one idea that could work.
And to think both Tesla vehicles are renowned for their ludicrous performance, why not infuse the driving experience with a bit more sound? BMW has something good here. I personally can't wait for the day when new electric vehicles are carrying their own unique sound signature. Hans Zimmer is working together with BMW Sound Designer Renzo Vitale to make this a reality. "We envision sounds that celebrate the beauty and complexity of our vehicles and that are able to move people. Working on this together with Hans Zimmer is a special honor for me," said Vitale.
EVs don't just have four wheels
BMW Motorrad also had something in store at #NEXTGen in the form of the Vision DC Roadster. This space-age motorcycle is a glimpse to what BMW has in store for the two-wheeled riding machines of the future. The radical design is an ode to simplicity and mechanical purity: the battery pack and electric motor are arranged specifically to resemble the iconic BMW boxer engine design. It's basically a zero-emissions motorcycle with enough styling elements to shame a modern superbike. And it can run with the best, too, although BMW didn't say how fast or how far it goes in a single charge.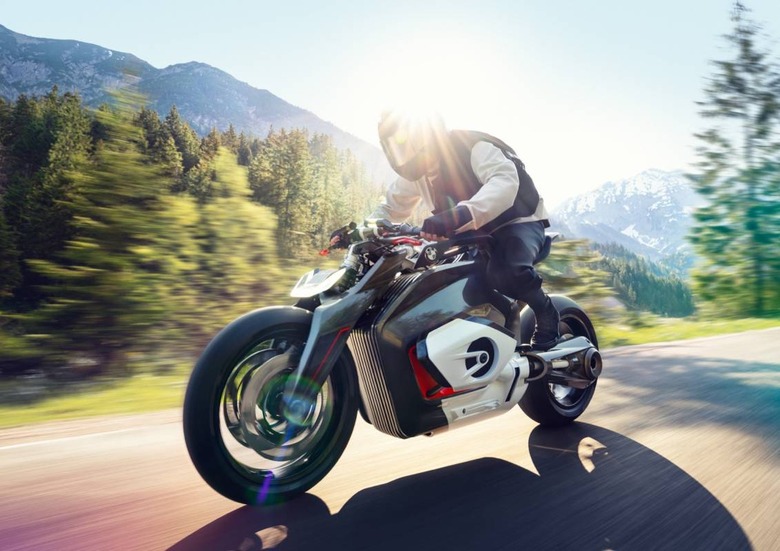 BMW also showcased its vision for autonomous driving at #NEXTGen. The company is invested heavily in machine learning technology and environment recognition capabilities. The plan is to accelerate the transition from current Level 2 autonomy to Level 4, where the vehicle drives independently for most of the time. BMW vehicles are currently offering the latest generation of Level 2 driver assistance technology using radar sensors, GPS sensors, and map data. In the near future, BMW plans to integrate camera sensors and machine learning so the system can interpret traffic lights or detect speed limit signs towards Level 4 automation, or EASE mode in BMW speak.
The 8 Series is closer to reality
Ushering in the next-generation of BMW vehicles is the introduction of the BMW 8 Series Gran Coupe and the steroid-infused M8 in coupe and convertible body styles. The new 8 Series Gran Coupe is a four-door sports car ,while the M8 is equipped with the most powerful engine ever developed by the BMW M Division. The M8 is essentially a supercar disguised as a luxurious grand tourer.
The new BMW 1 Series also made an appearance at #NEXTGen. This third-generation model is engineered with BMW's new front-wheel-drive architecture and the all-new BMW Intelligent Personal Assistant. Meanwhile, the BMW 3-Series Touring and new X1 crossover will be offered as a plug-in hybrid variant in 2020.
My personal journey into BMW's future was a pleasant eye-opener: the carmaker is fully committed towards a cleaner, greener, and more sustainable future. "All of us, we citizens, industrialists, as customers, we have an obligation to pass on a world worth living," Zipse insists. "We have a global responsibility to our society, and we at BMW embrace this responsibility in all its complexity, including composite, economic, ecological, environmental, and of course, social aspects. We stand for our values and principles as an industrial company. We did not deceive, and we took the right steps to reduce emissions."
From the design, features, and manufacturing all the way to the actual driving experience, we can expect the BMW vehicles of tomorrow to maintain a solid connection with the human soul, whether driving on two wheels or four.