ASUS ZenWatch hits Google Play, but you still can't buy it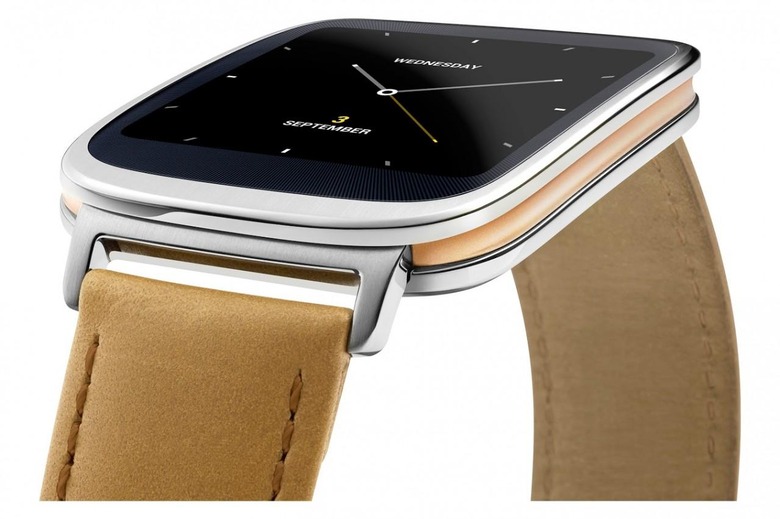 The ASUS ZenWatch might be one of the better Android Wear devices around, and it's finally available via the portal you might expect an Android Wear watch would be. The ZenWatch is now available on Google Play, and carries a price we'd been expecting. At $199, it contradicts a previous listing at another retailer, Best Buy, undercutting it by $30. We'd heard since ASUS announced the watch it would run in that sub-$200 price range, so it looks like Google got it right.
To their credit, Best Buy has since updated the ASUS ZenWatch page to reflect the same pricing as the Play Store. It's not clear if anyone really snapped one up at the higher price point (it was set to hit Best Buy November 9), but if you did, we suggest giving Best Buy a call to see if you can get an adjustment.
Via Google Play, the watch is listed as "coming soon". Best Buy also lists the ZenWatch as "sold out online", with shipping and store pickup unavailable.
Sadly, neither source lists a time the watch will be available. For now, you'll have two sources to purchase one through, but we can't say when that will be. November 9 has come and gone, and unless Best Buy sold out of the ZenWatch quickly, we'll have to assume they never had it. ASUS' blog hasn't updated since announcing the ZenWatch was coming to Best buy November 9.
Though not as hotly anticipated as the Moto 360, the ZenWatch is still a classy design with a respectable spec sheet. We'll be keeping an eye out for availability.
Source: Google