ASUS ZenFone AR pre-order starts, Verizon only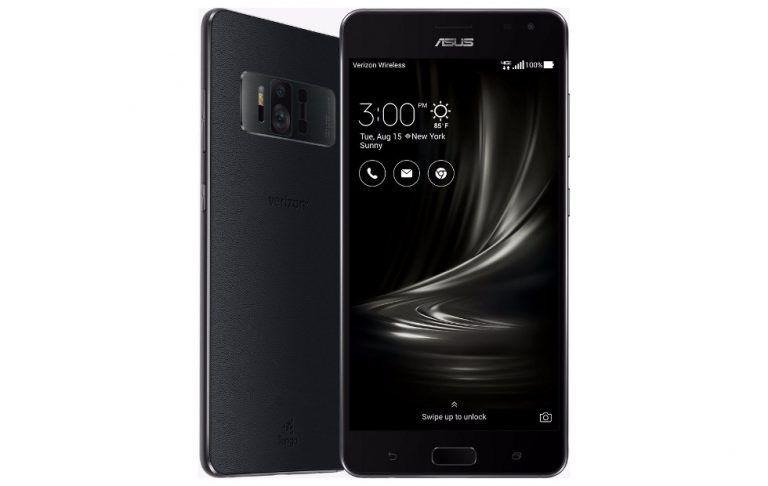 While Google and friends were taking their sweet time, Apple opened the floodgates when it released ARKit. It revealed the nifty things that can be created and experienced with nothing but a smartphone, the very same premise behind Google Tango and Daydream. While these two technologies existed for quite a while, they existed in different worlds. Those worlds are finally colliding in the ASUS ZenFone AR, which can finally be yours. That is, if you're a Verizon subscriber.
Daydream smartphones are already available, with the Galaxy S8 and S8+ the latest inductees into their ranks. Commercial Tango devices, however, are harder to come by, with Lenovo's mid-range PHAB2 Plus being the only retail device in the market. Even rarer, of course, is a device that combines both. The ZenFone AR is, to date, the only one. Announced early this year, ASUS' admittedly unorthodox device combines early 2017 flagship specs with the sensors that makes it possible to do augmented reality directly on the phone.
In a nutshell, this is what you're getting with the ASUS ZenFone AR:
• Operating System: Android 7.0• CPU: Qualcomm Snapdragon 821, 64-bit quad-core 2.35 GHz• RAM: 6 GB UFS 2.0• Storage: 128 GB, microSD card up to 2 TB• Display: 5.7-inch 2560x1440• Main Camera: 23 MP, f/2.0, OIS, PDAF, Laser AF• Secondary Camera: 8 MP, f/2.0 85-degree wide-angle, Dual LED flash• Battery: 3,300 mAh, nonremovable
As for those sensors, the list includes, in addition to the usual motion and proximity sensors, an IR sensor, an RGB sensor, and a barometer.
Aside from the not so latest processor, the ZenFone AR is not that bad a proposition. Especially with the promise of both AR and VR in one device. That promise, however, has not yet been fulfilled, even separately, hampered by devices that are either too few or, in this case, terribly late.
Still, if you have a few hundred bucks lying around and have the propensity to venture into the unknown, the ASUS ZenFone AR is now available for pre-order. The only catch? You can only get it from Verizon, at least in the US. Big Red is selling the AR/VR smartphone for $27 a month with a 24-month contract or $648 in full. No shipping date has been given yet, but ASUS itself earlier noted the ZenFone AR becomes available 19th August.