ASUS ZenFone 3 Laser, Deluxe Now Available In The US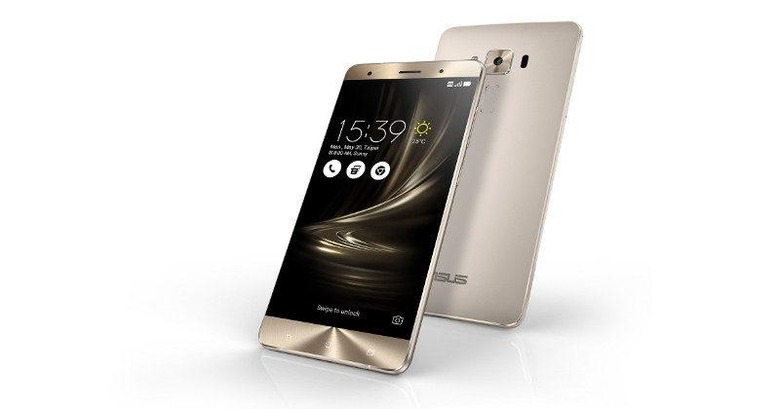 We may receive a commission on purchases made from links.
Last May, ASUS unveiled its new flagship ZenFone 3 family of Android smartphones, one of which included what the Taiwanese manufacturer boasted to be the first commercially available smartphone with the Snapdragon 821 processor. Now it is bringing two of those devices to the US market via Amazon, sitting on two opposite ends of the smartphone spectrum. On one end, you have the ASUS ZenFone 3 Laser, a moderately lower end phablet. While on the opposite end you have the beast that is the ASUS ZenFone 3 Deluxe.
The ZenFone 3 Laser takes after ASUS' previous "Laser" smartphone, which was advertised to be a photography-centric device. That said, these days the laser-assisted AF system is no longer as rare as it was back then. In terms of specs, this year's laser might not seem that special overall, powered by a Qualcomm Snapdragon 430, a bit on the lower range, with 2 GB of RAM and 32 GB of storage. The camera is a 13 megapixel shooter with the aforementioned Laser AF and electronic image stabilization (EIS). The screen is a 5.5-inch Full HD IPS display.
The ZenFone 3 Deluxe is almost the exact opposite, with ASUS pulling out all the stops. You have the latest Qualcomm Snapdragon 821 inside and a whopping 6 GB of RAM and 64 GB of storage. The rear camera, also a dual lens setup, has been bumped up to 23 megapixels, this time with optical image stabilization in addition to the Laser focus. Sadly, it shares the ZenFone 3 Laser's Full HD resolution, though at a larger 5.7-inch panel, ending up with an overall lower pixel density.
The two are both available for purchase on Amazon, unlocked, and with prices quite lower than their counterparts. the ASUS ZenFone 3 Laser goes for $206.95 while the ZenFone 3 Deluxe, despite being flagship material, only costs $530.48.