ASUS ZenFone 2 With 4GB RAM Switches Through Games With Ease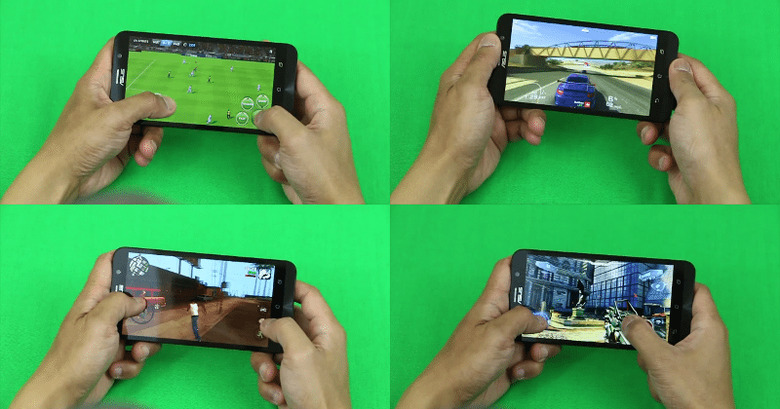 The advent of 64-bit processors on mobile was seen to herald support for more RAM inside smartphones and tablets. But to this day, you can probably count on the fingers of one hand the devices that come with even 4 GB of memory. The ASUS ZenFone 2 is one of those, bearing 4 GB of RAM inside. But what does that exactly mean in practice? YouTube user L BS provides a video demonstrating just that, swiftly and smoothly multi-tasking between one of the most resource intensive type of mobile apps: games.
FIFA 15, Real Racing, GTA, N.O.V.A., Asphalt. These are not your run of the mill casual mobile games. These are resource hungry beats that chomp on you smartphone's hardware like there's no tomorrow. And yet, as seen in this video with very little cuts, the games play as smooth as butter. And more than that, there are actually five games that are loaded and L BS switches between them with no noticeable delay or lag.
So how does the 4 GB of RAM help in managing this feat? A computer's RAM is practically where the real action happens in terms of data access like reads and writes. Programs are loaded from their storage in internal (or external memory) into RAM when they are used. This is necessary because I/O operations on RAM is exponentially faster than it is on storage, even on the fastest eMMC or UFS ones. So it stands that the more RAM you have, the more space programs have to wiggle in and the more programs can be loaded for quicker access.
The problem with more RAM is that the conventional 32-bit processors on our mobile devices can't see anything past 4 GB (technically a bit less than that). That is why part of the promise of 64-bit computing is access to more RAM. Now it's just up to manufacturers to take advantage of that. Hopefully we'll soon see some devices bearing at least 4 GB of RAM later this year. For now, though, ASUS can enjoy that distinction.
Perhaps the video is also a testament to the processor running the whole show. Instead of a Qualcomm, Exynos, or even a MediaTek, the ZenFone 2 actually uses a 64-bit 2.3 GHz Intel Atom processor at the highest configuration. Intel's chips are mostly panned in the mobile space, so this demonstration partly vindicates them. Graphics is provided by a 6430 PoverVR GPU. No US launch details yet, but in Europe, the ASUS ZenFone 2 with these specs will come with a 349 EUR price tag, roughly $374, which might not be a bad deal considering all the muscle.