ASUS ZenBook, StudioBook, ROG laptops: the CES 2019 roundup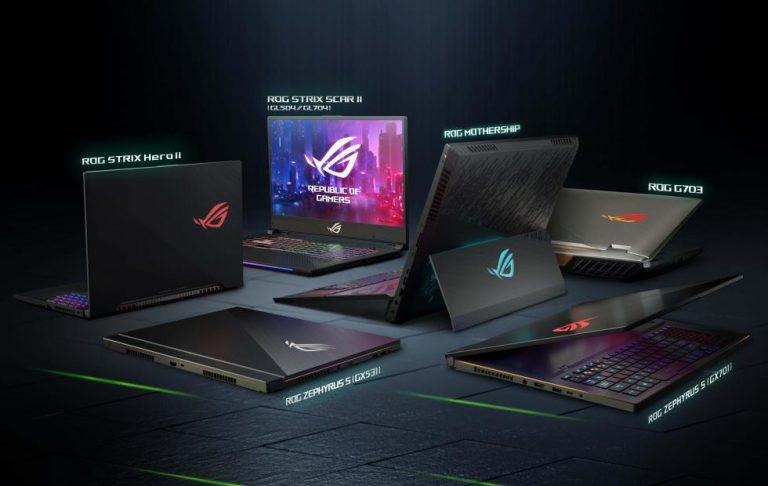 It's that time of the year again when anyone and everyone in the tech world try to claim a piece of media attention in Las Vegas. And while it's really a free for all in terms of consumer electronics, it is almost always an opportune time for computer makers to bring out their new wares. ASUS, of course, isn't one to pass up that opportunity, and be it for serious work or for gaming, it has just the laptop for you.
The ZenBook has become ASUS' flagship laptop line, bearing its almost iconic spun-metal finish on its back. The new ASUS ZenBook 14 UX431 is almost, in every sense, representative of ASUS' more traditional laptop design. Yes, it does have thinner bezels now, because that's where everyone seems to be heading to anyway. That said, it does also have a few unique quirks to spice things up.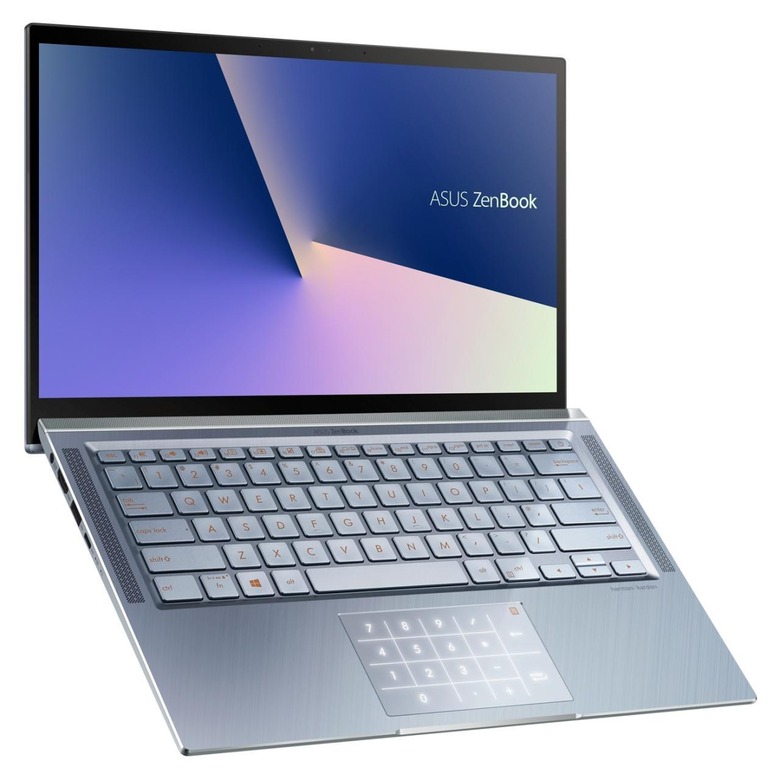 Take, for example, the touchpad that displays an illuminated NumberPad. It's not multi-functional but it does add a bit more function to a single-purpose surface. There are also four speakers here, two flanking the keyboard and two on the underside, applying the bass thanks to the gap from the surface produced by the ErgoLift hinge.
Slightly more interesting, however, is the ZenBook S13 UX392. When it comes to bezels, this probably has the least, boasting of a 97% screen-to-body ratio, almost like a smartphone. And almost like a smartphone, it has a sort of "reverse notch". That is, it has a tab protruding from the top bezel that acts both as a home for the webcam as well as a way to easily lift the lid.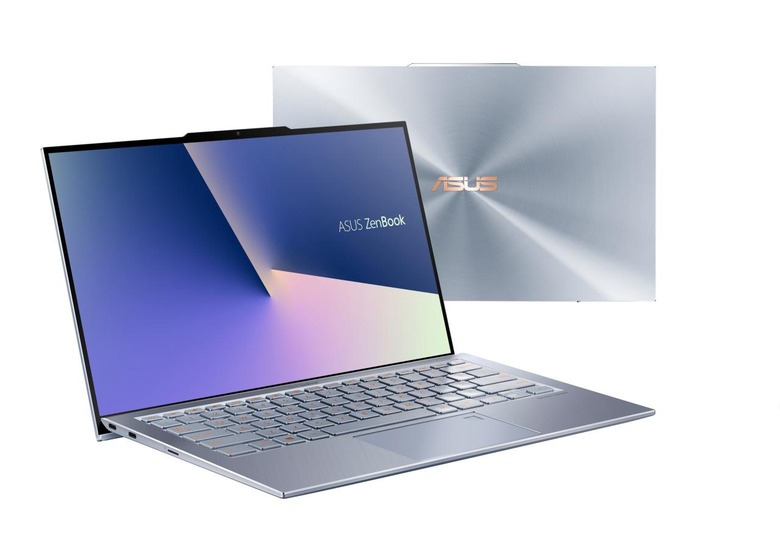 Both the ASUS ZenBook 14 UX431 and ZenBook S13 UX392 run on an 8th gen Intel processor, up to Core i7, and can even be paired with an NVIDIA GeForce MX150 for added graphical power. Both can also have up to 16 GB of RAM and support 1 TB SSDs.
When it comes to performance, however, the ASUS StudioBook S W700 is the cream of ASUS' 2019 crop. At least for now. While it doesn't boast of the same nearly invisible bezels, the 17-inch laptop in a 15-inch body does boast of an Intel Xeon, or at least a Core i7, processor that teams up with an NVIDIA Quadro P3200 graphics for creating content and maybe a bit of gaming on the side.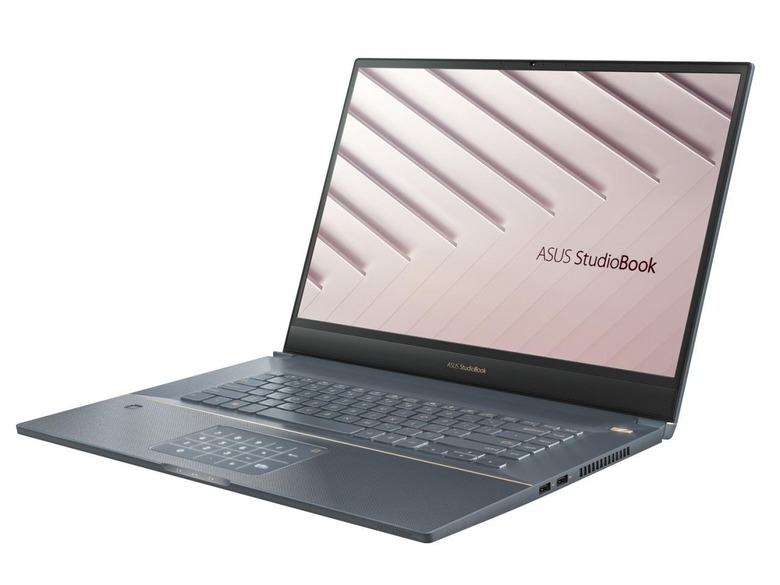 If you want gaming, however, you'll probably want to turn your attention to ASUS' Republic of Gamers brand. This year, ROG has a few peculiar gaming laptops to show off. The ROG Zephyrus S GX701, for example, is one of the first few gaming laptops to use NVIDIA's new GeForce RTX 20-series with Max-Q design, cramming one of the most powerful consumer graphics cards in such a small space. And with NVIDIA G-SYNC and a 144 Hz 17-inch screen, it's promised to be smooth as butter, no matter the game you throw at it.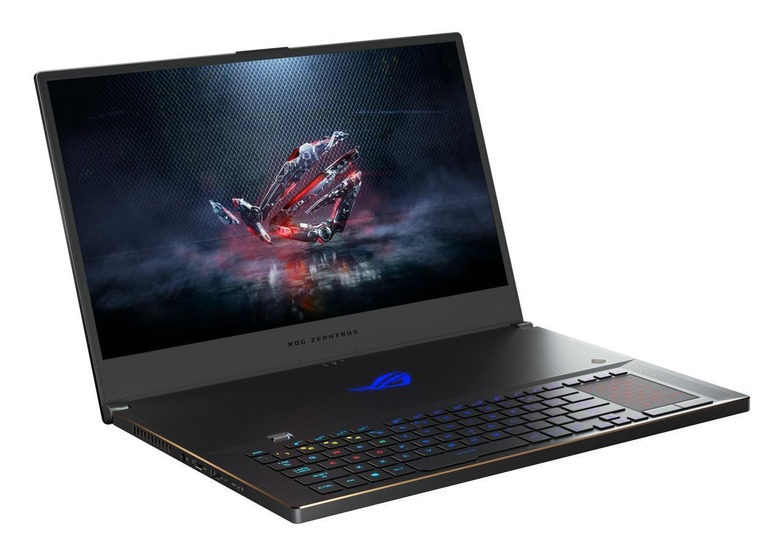 Just want the basics? The ROG Zephyrus S GX531 offers just a little bit less for an even smaller 15-inch body. You still get an 8th gen Intel Core i7 and 144 Hz screen and even the NVIDIA GeForce RTX 2080. You just have to cutout on the some of the bells and whistles on the larger GX701.
When it comes to uniqueness, the ROG Mothership GZ700 definitely takes the cake. You probably can't even call it a laptop even if ASUS insists on calling it such. It's a new kind of "desktop replacement" with the body and screen in a single unit that stands upright and a detachable keyboard that folds to save space. It's not a tablet, though, as it doesn't have a touch screen nor can it be used flat like one.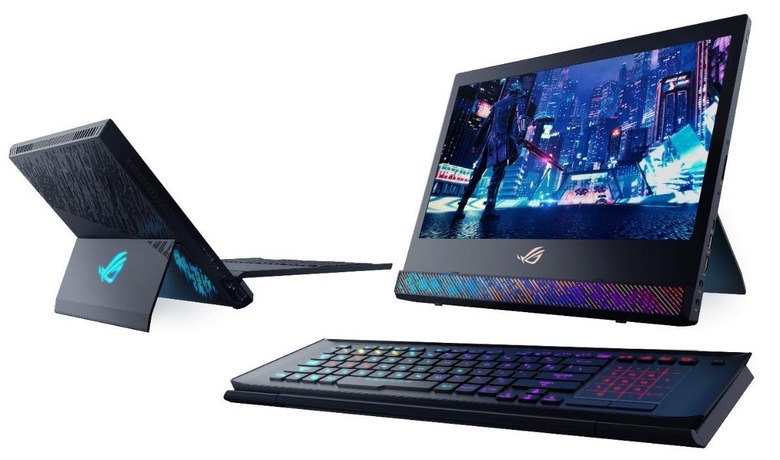 With this different kind of all-in-one PC, ASUS is able to shove all the high-end specs it could, including an 8th gen Intel Core i9 processor and an NVIDIA GeForce RTX 2080. The 17-inch Full HD IPS screen boasts of 144 Hz refresh rate and, of course, NVIDIA G-SYNC.
ASUS ROG also has a variety of Strix laptops that cover the middle ground of bulky PCs and thin gaming laptops. This year, it is also dividing the lineup by the various gaming genres they're best suited to, like shooters with the ROG Strix SCAR II or MOBAs with the ROG Strix Hero II. Whatever the gaming or professional need, there's an ASUS laptop for everyone. All that's left is for ASUS to announce how much they will cost everyone, too.