ASUS Zenbook Primes official: Ivy Bridge, 1080p IPS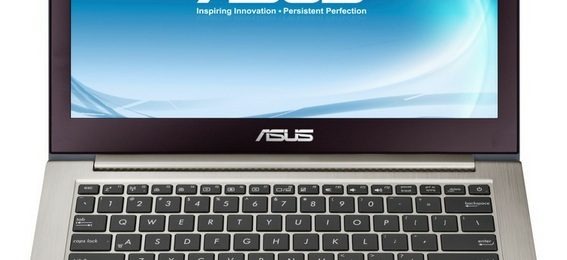 We've seen details leak out about the Zenbook Primes several times, but now ASUS has officially announced that its bringing the new Ultrabooks to the United States. Previous details were pretty much spot on: the new laptops will feature Intel's Ivy Bridge processors in Core i5 and Core i7 forms, and while the default displays will have the standard 1366x768, a 1080p IPS option will be available on all models.
There are three variants: the 11.6-inch UX21A, and 13.3-inch UX31A and UX32A. All will have the option to include a 350-nit 1080p IPS panel (yes, even the 11.6-inch), feature keyboards with adjusted pitch plus backlighting, and a tweaked touchpad. The UX21A and UX31A will include Intel's integrated HD 4000 GPU and SSDs, while the UX32A will feature a hybrid hard drive. Meanwhile, the UX32VD will have a discrete NVIDIA GT 620M graphics card. Connectivity on the 13.3-inch UX31A includes two USB 3.0 ports, microHDMI, and an SD card slot. Radios include WiFi b/g/n, and support for dual band 2.4Ghz and 5Ghz.
ASUS say that the 13.3-inch models will start from around $999, although that price will climb north pretty quickly once you start adding on all the upgrades. There's no word on pricing for the 11.6-inch model. As for when you'll be able to feast your eyes on those 1080p panels, ASUS isn't saying, although we imagine Intel isn't quite ready to debut the mobile Ivy Bridge chips just yet. When they do, expect to see a firmer date for the new Zenbook Primes.
[via Engadget]