ASUS Zenbook Infinity Wraps Super-Skinny Ultrabook In Gorilla Glass 3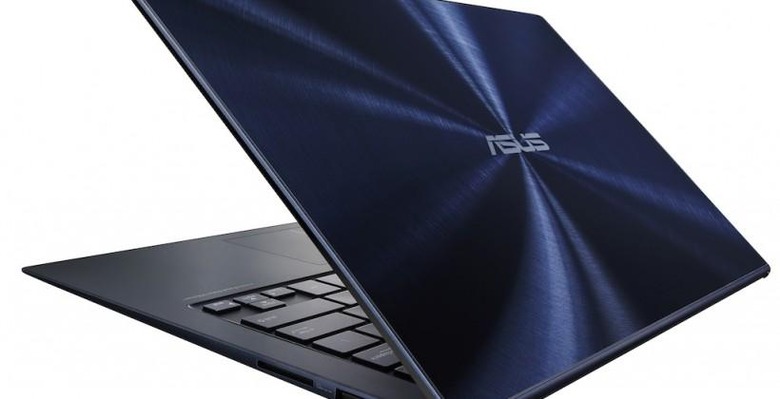 Once upon a time, glass was a fragile thing; now, thanks to toughening tech, ASUS can splash a slab of the stuff across the top of its new Zenbook Infinity notebook. Topped by a sheet of Gorilla Glass 3, the same toughened material as we're used to seeing fronting smartphones and tablets, the Zenbook Infinity uses that extra rigidity and strength to drop a dress size, metaphorically speaking, and trim things down to just 15.5mm at its thickest.
That's a roughly 14-percent cut versus the last-generation of Zenbook models, ASUS says, suggesting that the Gorilla Glass 3 treatment isn't just an aesthetic one. Not to say it needn't look good, though; ASUS has sandwiched some graphics inside, and the whole thing shimmers and shines like you'd expect a glass lid to.
Inside, and there's a 13.3-inch display which is also a full touchscreen, for those moments you want to stab at Windows 8. Gorilla Glass 3 gets a second outing around the keyboard area, too, and the keyboard itself squeezes in backlighting.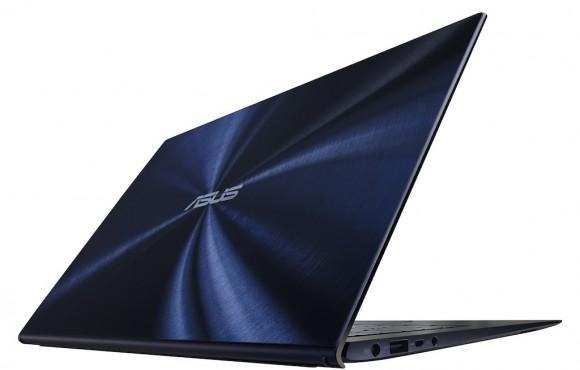 Underneath meanwhile, there's one of Intel's 28W Haswell dualcore processors, while connectivity includes two USB 3.0, a micro-HDMI, and a Mini Display Port. The ultrabook also gets an SD card slot and a headphones socket.
Look at it from the side and you could be forgiven for thinking of a certain Apple ultraportable, with the wedge profile not dissimilar to the MacBook Air. That's an accusation that is probably going to haunt ASUS to the market and beyond, though it's worth noting that the company has managed to make a thinner machine than Apple.
The big deciding factor is likely to be pricing, and that – along with when the Zenbook Infinity will reach shelves – is still unclear.