ASUS ZenBook Edition 30, ZenScreen Touch celebrate company's 30 years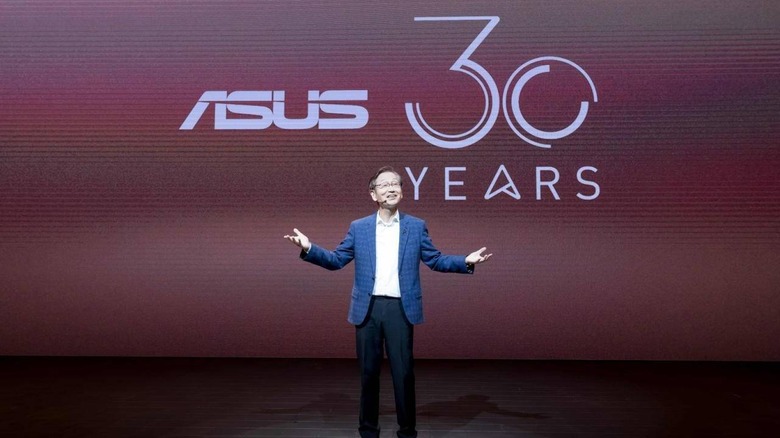 At Computex 2019, ASUS is doing more than just showing off new products, of which the ZenBook Pro Duo may be this year's highlight. It is also celebrating its 30th anniversary which it says represents 30 years of innovation in the computing space. Naturally, it is putting out 30th anniversary editions of some of its existing products but, at the same time, it is also announcing completely new ones to pave the way for 30 more years.
The ASUS ZenBook Edition 30 is the star of the company's 30th edition lineup and gives a whole new meaning to the term "leather notebook". This laptop is wrapped in Pearl White top-grain leather with gold accents to give it an even more luxurious visage. It isn't all just looks, though, as the laptop is powered by an Intel Core i7-8565U processor and assisted by an NVIDIA GeForce MX250 discrete graphics chip inside.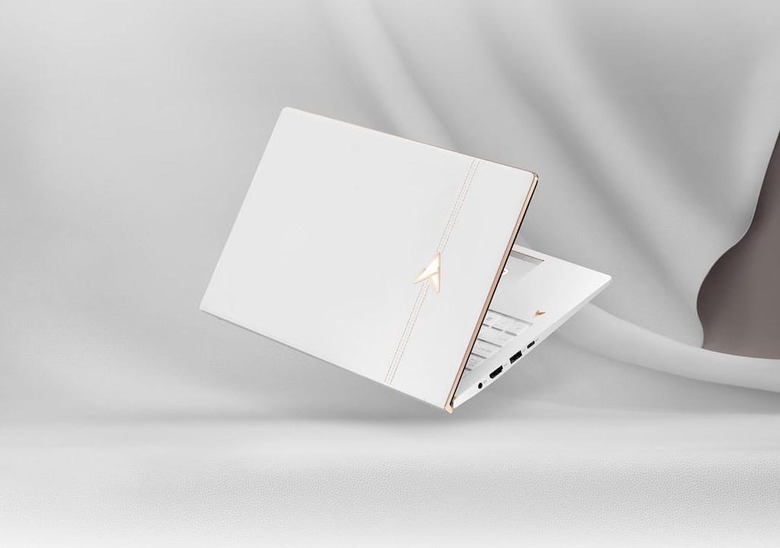 Mixing the old and the new, ASUS has also announced new laptops in its ZenBook and Vivobook lines with one common feature: the ScreenPad 2.0. In addition to becoming available on more models, the second gen touchscreen-is-your-touchpad promises to be more battery friendly and easier to use. That, at least based on the short demo, involves simply dragging any Microsoft Store app to the smaller screen.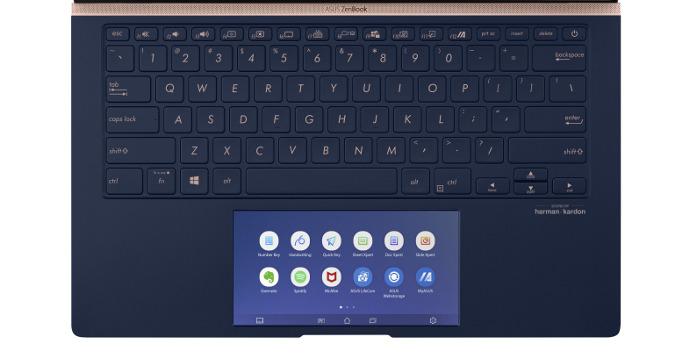 Another product that got a "2.0" release is ASUS' portable monitor. The ZenScreen Touch, as the name clearly points out, has been updated to include touch controls, making it usable as a larger screen for your Android phone. ASUS even has a special app just for that purpose, scaling apps to the screen's aspect ratio and offering additional touch controls. At 9 mm thick and 0.9 kg light, the 15.6-inch Full HD touch screen promises to not drag you down in terms of portability.
From laptops to smartphones to motherboards to portable screens, ASUS is filling its 30th year with more choices than you can count. Of course, it is also looking forward to the next years with prototype products like the Prime Utopia motherboard. Some, however, might be more interested if the company is anywhere close to making its Precog dual screen convertible laptop a reality.