Asus ZenBook 3 aims directly at the MacBook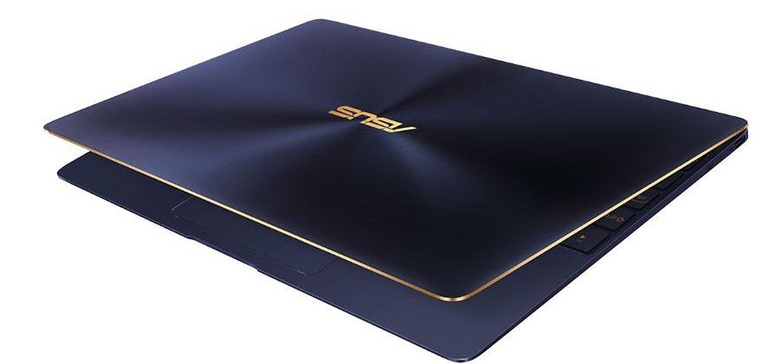 Many people buy MacBook computers not because they really love MacBooks, but because there are seen as prestigious to own. Asus has a new version of the ZenBook called the ZenBook 3 that it is showing off at Computex 2016 and it wants you to believe that this is the most prestigious notebook anywhere. While you can't measure prestige, the ZenBook 3 is very slick with an 11.9mm thick chassis and a weight of 910g.
Asus used aerospace-grade aluminum alloy to create the light machine and this alloy claims to be 50% stronger than the alloy used on normal computers. That alloy has a spun metal design on the top and the notebook comes in royal blue, rose gold, and quartz grey. The colors are added to the alloy using a 2-phase anodizing process that also adds golden highlights.
The machine uses up to Intel Core i7 processors, 16GB of RAM, and up to 1TB of PCIe Gen 3 SSD. The machine is also fitted with USB Type-C port, quad Harman Kardon stereo speakers, and it has a 12.5-inch screen. That screen covers 72% of the NTSC color gamut that has an edge-to-edge design. Corning Gorilla Glass 4 covers the screen to protect from scratches and cracking.
The thin notebook needed a thin cooling system and with the high-end hardware you can option the machine with, passive cooling didn't fit the bill. The machine has what Asus claims is the thinnest cooling fan in the world at 3mm thick. The keyboard is full-size and backlit with a 19.8mm key pitch and 0.8mm of travel. An integrated fingerprint reader helps with security and the machine supports Windows Hello. It has enough battery inside for 9 hours of use per charge and supports fast charging to give it 60% capacity in 49 minutes. Pricing is unannounced at this time.