ASUS Xonar U3 Plus soundcard comes in a USB dongle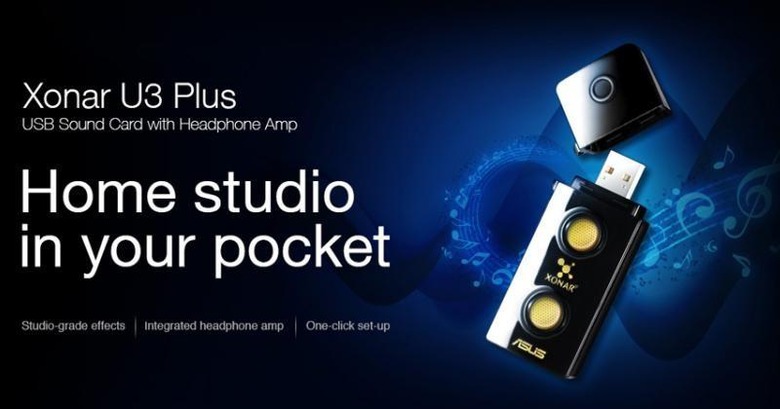 If you're an audio nut and only have a laptop with you, then you're mostly out of luck when it comes to boosting your rig with a better audio system. Luckily for you, ASUS might have just covered your needs. The latest addition to its Xonar line is the Xonar U3 Plus, an external DAC that can fit snugly into USB ports to deliver the power of a home studio but at a very portable and inconspicuous size of a USB dongle.
This USB-powered sound card covers both your recording and playback needs. For audio output, it has a 150-ohm headphone amplifier that goes quite well with the 3.5 mm analog out jack, or alternatively the 3.5 line-in/mic-in combo port, or the S/PDIF port. It is advertised to boost treble and bass in order to enhance the sound of footsteps and explosions, adding more realism to movies and games.
For recording, the Xonar U3 Plus features a digital signal processor (DSP) for extremely low latency. There are also a whole host of vocal effects like a customizable 10-band equalizer, DJ Mix that automatically reduces the background audio volume when vocals are present, and Stereo Mix that lets users join vocals and tracks easily.
Beyond the rather serious use cases, the Xonar U3 Plus also injects a bit of fun to your music playing experience, like when you're belting out your favorite tunes. Key shifting lets you change the pitch of any audio content to match your own range while vocal cancellation tunes out the vocals and leaves the audio track intact, making sure that only you are the star of the show.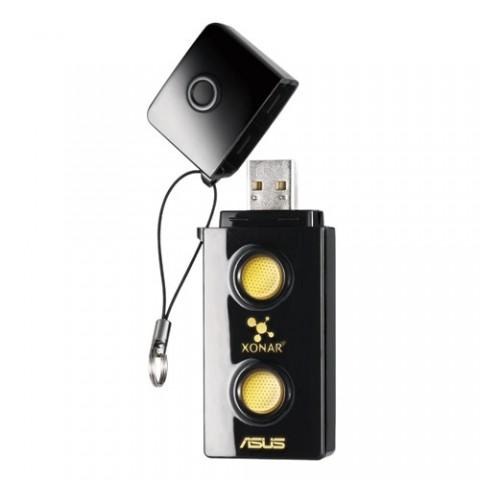 The product page for the ASUS Xonar U3 Plus is already up on on the company's website, but the actual price tag of the USB soundcard has yet to be revealed.
SOURCE: ASUS
VIA: techPowerUp