ASUS Xonar U1 USB Sound Card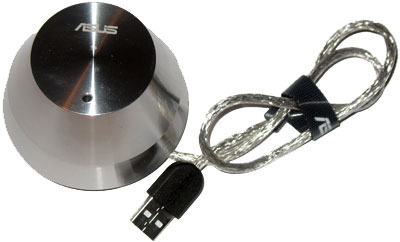 This portable USB sound card looks a little like a really thick hockey puck, but apparently it works really well at providing a portable audio upgrade solution for, say, a laptop. It offers up an audio out and an audio in jack and comes paired with an array mic, for whatever you might want to use it for.
On top of that, the technology inside is where it gets really fun, starting with support for a bunch of Dolby technologies as well as several DSP modes. The people over at Everything USB really seem to like it, they didn't have too many complaints.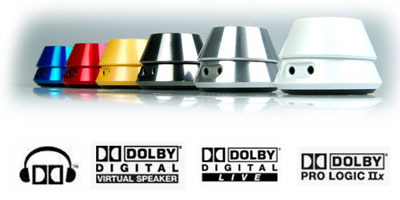 There are 2 LED's, one in the audio out port that lights up when nothing is connected, and one on the top that changes from Red, to Blue, to Flashing Blue depending on the status of things, red is muted, blue is unmated, and flashing blue is unmated and one of the user features (such as the DSP modes) is in use. Overall it seems like a pretty good device, obviously with a desktop you'd want to buy an actual sound card, but for a laptop, if you just want something to improve the audio for your games and movies, and do a little extra past that, it seems like a good solution. Sadly no price or availability is available at the time, but they had a review unit, which means release date isn't far off.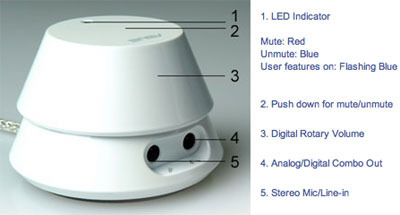 Asus Xonar U1 Dolby USB Sound Card Review [via everythingUSB]