ASUS Windows Mixed Reality Headset available now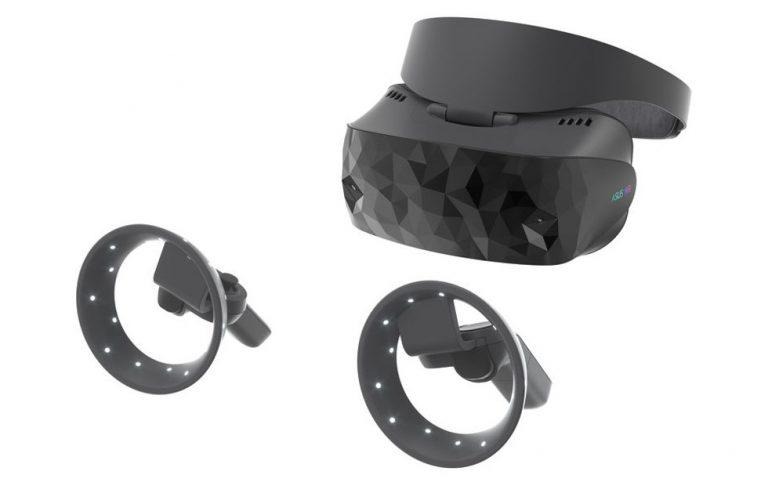 It seems that the dust around VR has settled down. CES 2018 was almost eerily silent about the nascent technology. Except, perhaps, for a few peeks here and there, including ASUS' first foray into the field. The latest and so far last major PC OEM to join Microsoft's brand of artificial reality, ASUS showed off its Windows Mixed Reality headset at CES last month. Now that device is finally available for purchase. Sadly, it's on the pricier side, even with a design that beats out the competition.
Microsoft may have done what is thought to be impossible. It has, one way or another, forced its OEM partners to play on a level field. Almost all of the Windows Mixed Reality headsets are identical in features. They differ only in design and, ultimately, in price.
Like the rest of the brood, the ASUS Mixed Reality Headset boasts of a 3K resolution of 2880x1440, split between two views, of course. It also ships with two controllers that look terribly like the HTC Vive's. It also uses in-out tracking, removing the need for external trackers and beacons. And it has only one cable, a Y-cable that splits into USB 3.0 and HDMI 2.0, perfect for laptops that can actually run VR experiences.
So what sets the ASUS WMR headset apart? It's really a minor, subtle difference actually. The other Mixed Reality headsets look more like visors that could shoot you with red optic blasts at any moment. Samsung's HMD Odyssey does have a single front panel, but made of a plain, shiny, and boring material. ASUS' version? Fractal patterns that give it a more sci-fi flair, particularly not unlike the design aesthetic in the latest Deus Ex games.
That, however, might not be enough to justify its $429 price tag on B&H Photo. While most of the other headsets launched around that mark, they all had a so far still existing price cut (at least on Amazon). Most of them go below $300. Even the once expensive Samsung HMD Odyssey is just $400. How long ASUS' price tag will last is unknown, but it's going to be quickly ignored if it doesn't change soon.