ASUS WiFi, 3G and WiMAX ebook readers confirmed from March 2010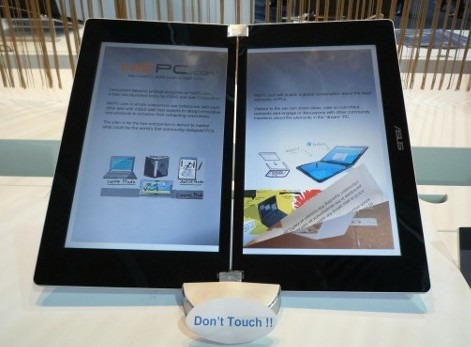 Further details of ASUS' upcoming ebook reader have emerged, after executives from the company apparently confirmed that WiFi, 3G and WiMAX versions will be announced before the year is out.  The ebook readers will apparently begin reaching carrier partners in the US and Europe come March 2010, with the executives claiming that prices will be "competitive" with what's on offer from Amazon and Sony.
Previous rumors have tipped ASUS as readying two different sized reader devices, one with a 6-inch e-ink display while a second model will have a larger, less typical 9-inch panel.  ASUS apparently plan to trial the devices with Taiwanese charities before a commercial launch, at which point both branded and white-label models will be available.
It's arguable, perhaps, whether ebook readers actually need a WiMAX connection, which seems like connectivity overkill given the majority of the time the WWAN link will only be used to download new ebooks.  Still, ASUS seem to believe that there's a market for them.
[via Register Hardware]