Smartwatches have become more than just smaller smartphones. Many of them are smaller clinical labs as well. Health and fitness have become the focus of many smartwatch makers, especially Apple. Despite having countless sensors, almost all of them are missing one important functionality: measuring the user's blood pressure. At Computex 2018, ASUS, following Omron's footsteps at the start of this year, is addressing that problem with the new VivoWatch BP that brings a blood pressure monitor to the consumer wearable market.
Smartwatches can already measure heart rate or blood oxygen levels easily. But due to how blood pressure is normally measured, that's not easy to accomplish on simple wearable devices. Omron's HeartGuide, announced at CES 2018, resorted to an inflating strap to perform the measurement. The ASUS VivoWatch BP's method is more comfortable, less obvious, and also more experimental.
It uses a combination of an ECG sensor for reading the heart rate and a PPG sensor to detect blood flow. Together, this can make the two-digit combo for blood pressure measurements. And you won't have to worry about suffocating your wrist either. Simply put your index finger on the sensor on the watch's face and wait for half a minute at most.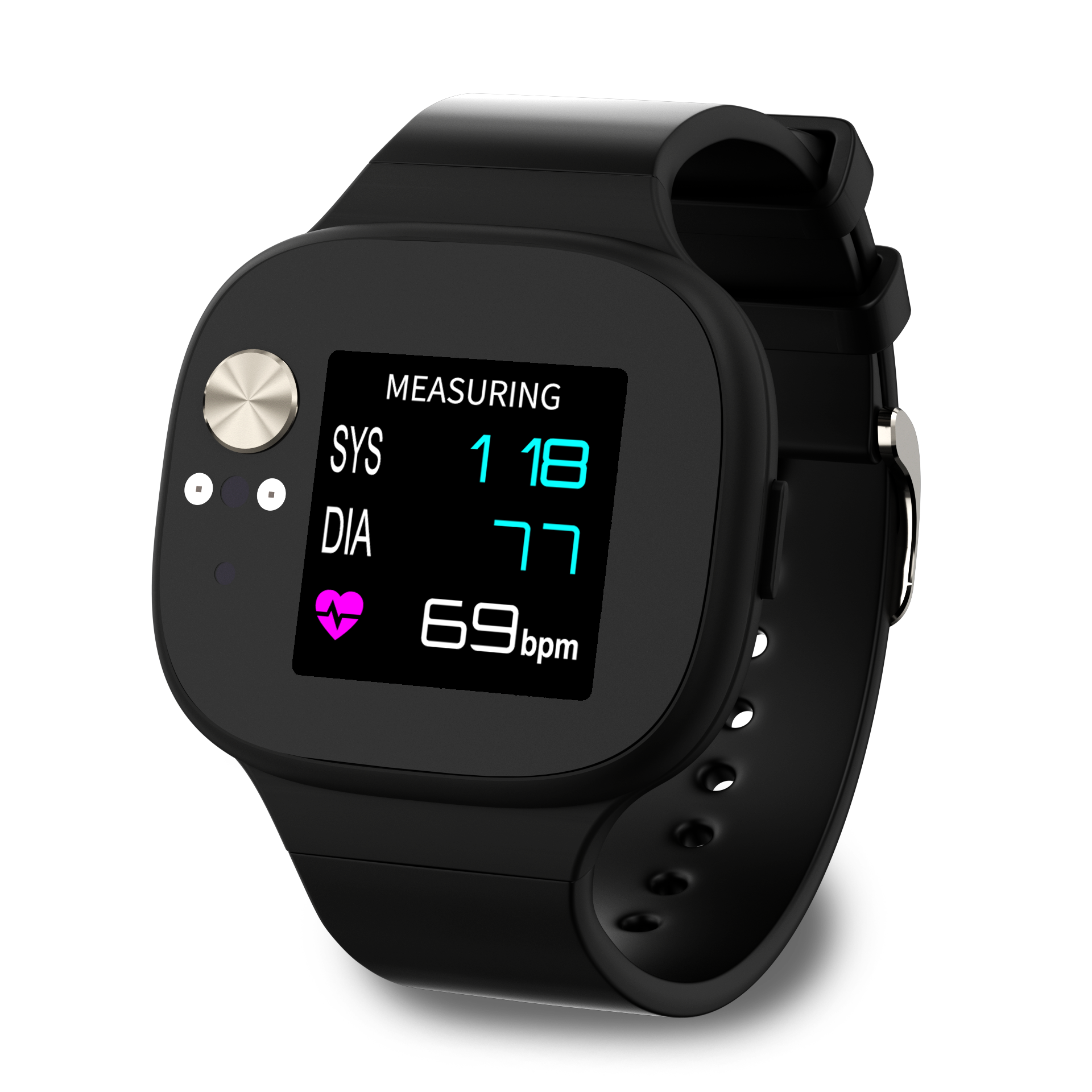 What the VivoWatch BP might win it in terms functionality it loses in design. This is not your regular, designer-made smartwatch. It doesn't even come close to the more rugged, fitness-centric models. But if you're more interested in knowing your blood pressure than looking fabulous, there isn't much choice in the market anyway.
The ASUS VivoWatch BP runs its own operating system but will connect with a special smart mobile app to sync its data. ASUS says that app will have some AI features, though it doesn't exactly say how it will factor into the product. It also remains to be seen how accurate its blood pressure measurements are vis-a-vis professional equipment. But when you need a reading in a jiff, again there is no other choice in the consumer market anyway.