ASUS Vistagami units reach reviewers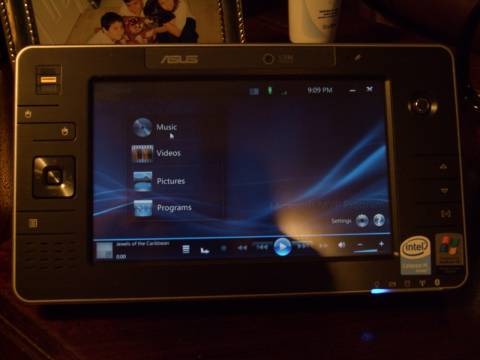 That James Kendrick is a lucky swine.  I'm not sure which ASUS executive he had to bribe/seduce in order to manage it, but he's got his hands on one of the first R2H UMPCs running Windows Vista Ultimate.  It's no slouch, apparently, zipping along like a sugar-charged toddler with 1GB of RAM, and he's already had time to be impressed by the new Origami Experience preloaded.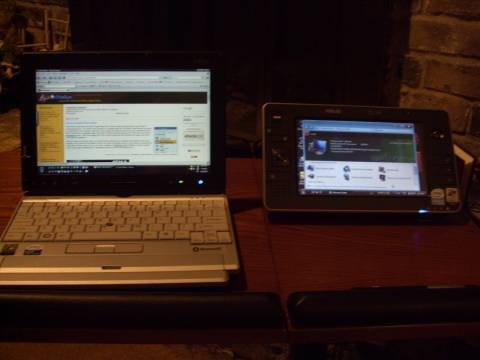 In case you're wondering, that's the R2H next to a Fujitsu P1610.  The latter has a fingerprint sensor like the ASUS, but not the in-built GPS or webcam.
If you want to sate us, JK, and assuage my envy, you'd better do a video review!
ASUS R2H arrives in Mobile Tech Manor[jkontherun]