ASUS VG245Q monitor is designed for console gaming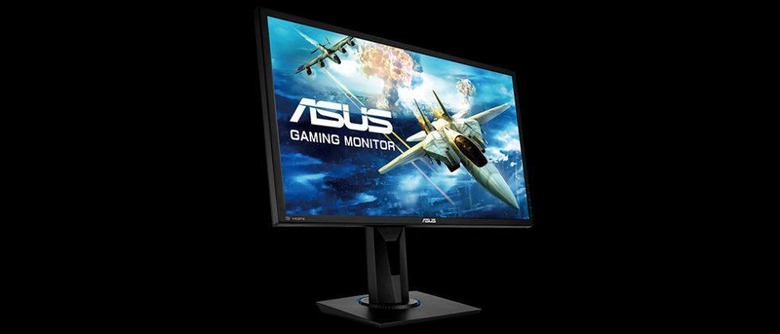 ASUS has launched a new budget-tier monitor designed specifically for console gamers. The VG245Q will likely fall within most gamers' budgets, but it boasts a nice array of features, not the least of which is a Full HD resolution and AMD Free-SYNC technology, as well as ASUS's GamePlus hotkey. To give console gamers incentive to use the monitor over their television, the monitor also boasts GameFast Input technology to deal with time delay.
The VG245Q features a 24-inch wide-screen display with a 16:9 aspect ratio, a 72-percent color saturation, and a non-glare surface. ASUS says the monitor also features its smart contrast ratio of 100,000,000:1, and it's joined by 16.7m display colors. The model is also flicker-free with a 1ms response time and trace-free technology.
Connections are expansive with a pair of HDMI, DisplayPort, and D-Sub, as well as an audio-out jack and a headphone jack. As far as design goes, the monitor has an adjustable stand with 90-degree pivot and swivel, as well as a +33-degree to 5-degree tilt and a 0 to 130mm height adjustment.
As well, the monitor features a 75Hz refresh rate which, when joined with the 1ms response rate, means fast action on the screen is rendered without the unwanted issues like motion blurs, ghosting, and smears. This is joined by the aforementioned FreeSYNC, which addresses choppy frame rates and screen tearing for issue-free gameplay.
Pricing isn't clear, but related monitors come in at a sub-$200 price point, indicating the VG245Q will be similarly budget-friendly.
SOURCE: Anandtech