ASUS VENTO TA-M1 PC Case Stands Up To Heat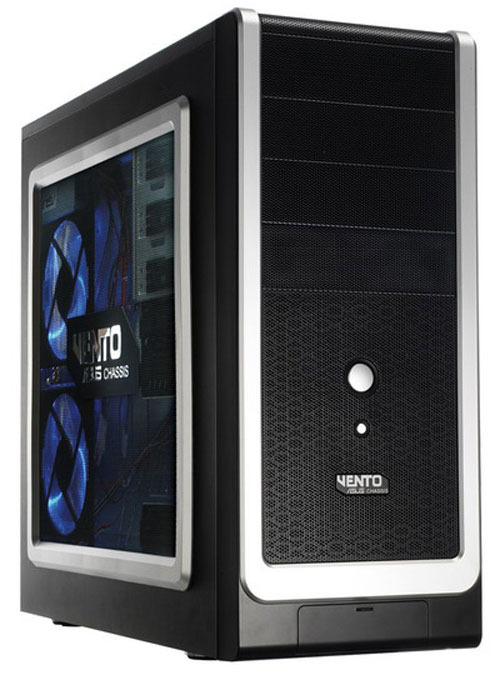 The ASUS VENTO TA-M1 was introduced and this PC case can stand up to some serious heat. A front-mounted fan can be used as well as a rear and two side fans that measure up to 4.7 inches in diameter.
These side fans are attached to a moveable plate, that can be moved to change their output as needed. The major focus, however, is the graphics card and CPU. A mesh design for the top, front and side panels ensure the computer receives as much ventilation as possible. Plus, holes in the HDD rack allow for even more air circulation.
This case is flexible as well, with support for PCI-E VGA to 15-inches or an SLI/Crossfire card to 11-inches. Further customization options allow for card readers and even floppy drives. Two USB 2.0 ports are included as are two audio outputs. You get plenty of PCI card expansion slots as well, with 7 to choose from. Additional features include four 5.25-inch optical drive bays and 4 3.5-inch floppy drive bays. And the best part is they attach without using screws. It is not currently know when the ASUS VENTO TA-M1 PC case will be released or how much it will cost, but we'll be sure to keep you updated.
[via Electronista]