ASUS USB 2.0 Blu-ray drive is fingerprint magnet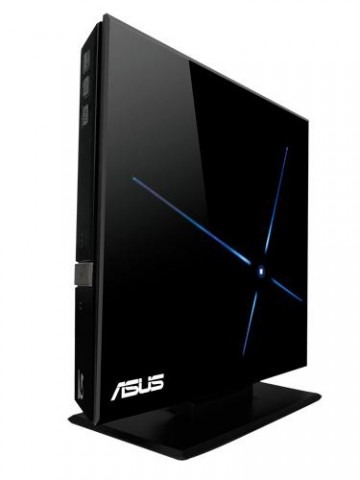 How can you make your external USB Blu-ray drive better than everyone elses?  Well, you could make it a Blu-ray burner, give it a range of connections and make it super-cheap, or you could go the ASUS way and put a great big light-up blue X on the side.
According to ASUS, the SBC-04B1S-U's "elegant stand design and high glossy appearance represents its high feel of science and technology", which is perhaps stretching the limits of what a basic USB Blu-ray reader can be described as.  They also provide a dedicated app for adjusting the light-up X's brightness, meaning you can have it set to different levels when reading or writing different media.
Baseline specs are 4.8x maximum Blu-ray disc reading, 8x DVD burning and 24x CD burning.  It connects via USB 2.0 and is compatible with Windows but not OS X; no word on exactly how much that big flashing X will set you back, though.
[via Everything USB]