Asus unveils new F1A75 series mainboards for AMD FM-1 CPUs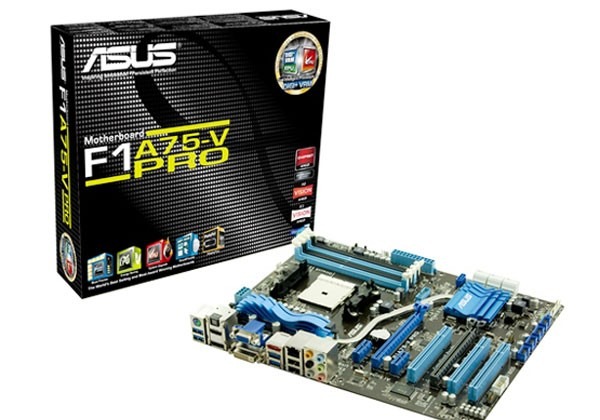 Asus has announced a new line of mainboards in the AMD F1A75 family that will support the new AMD processors. The boards use all sorts of AMD tech for performance with support for Dual Graphics Technology to boost 3D graphics performance with an additional HD 60000 video card and the integrated GPU. The board is made to support the new AMD FM-1 socket CPUs and there are several boards in the family. The boards include the F1A75-V EVO, F1A75-V PRO and F1A75-M Pro.
All of the boards in the series use the dual intelligent Processors 2 tech with DIGI+ VRM power delivery for precision power adjustment and control. The boards also provide extra DRAM power to increase stability and has a feature packed BIOS. It sounds like the family will be overclocker friendly.
The mainboards also supports SATA 6Gb/s storage interface with RAID 0/1/10 support. The chipset in the boards also supports USB 3.0 natively with no need for a secondary controller. Intel still lacks native support for USB 3.0 and all Intel chipset boards are using a secondary controller for USB 3.0 ports. There is no word on when these boards will land and how much they will cost.