ASUS unveils Chromebox 3, Tinker Board S, and Mini PCs for 2018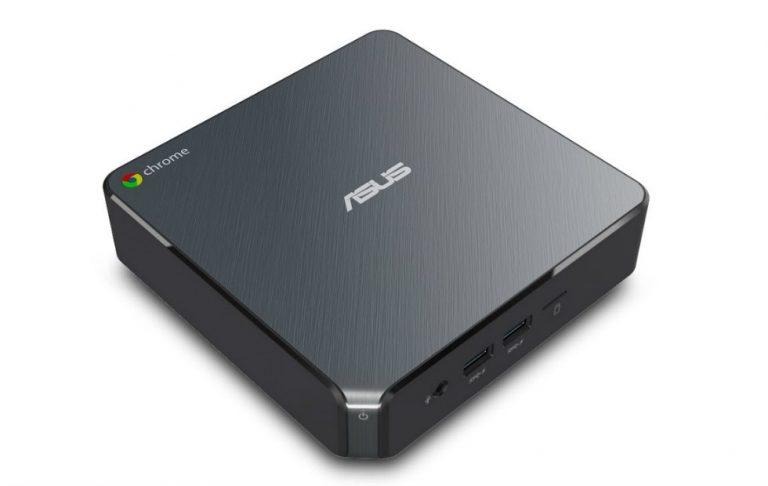 In the market for a tiny-but-powerful PC, a small device for DIY project, or a new Chromebox? ASUS has you covered. The company has introduced all three varieties of computing products at CES 2018, including a couple of small-form-factor (SFF) desktop PCs perfect for compact spaces, home entertainment systems, and more. The Chromebox is back as well, this time packing an 8th-generation Intel Core processor and USB-C.
The Chromebox 3 is an attractive square-shaped mini device with the Chrome logo on the front, as well as a prominent ASUS branding, angular edges, and overall sleek design. This model is powerful enough to play 4K Ultra HD videos; it can output them to displays via DisplayPort and HDMI. There's USB 3.1 Gen 1 Type-C for fast data transfers, as well as dual-band WiFi, Gigabit LAN, and DDR4-2400 memory.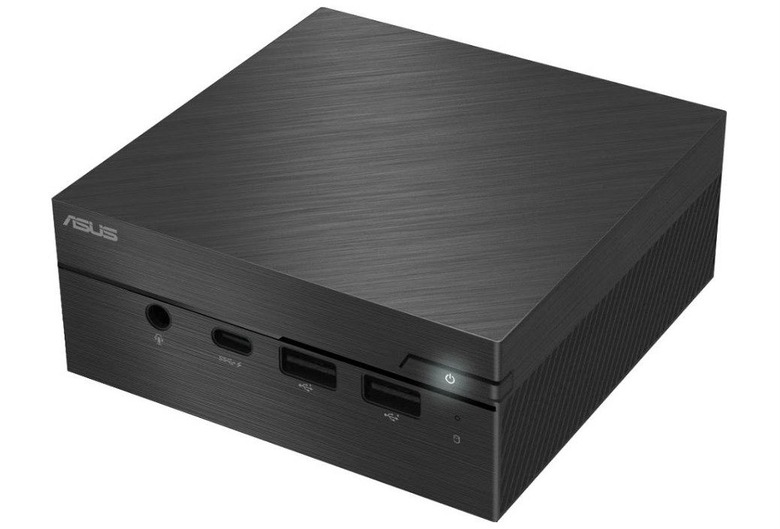 Like the size but not the platform? Joining the Chromebox 3 is the new ASUS PN40 Mini PC shown above. This model comes with 8th-generation Intel Premium Silver and Celeron processors, a changeable I/O port for COM or VGA, as well as USB-C. The unit weighs a total of 1.54lbs and measures 114 x 114 x 49mm; ASUS says it is "ideal" for businesses or home entertainment setups.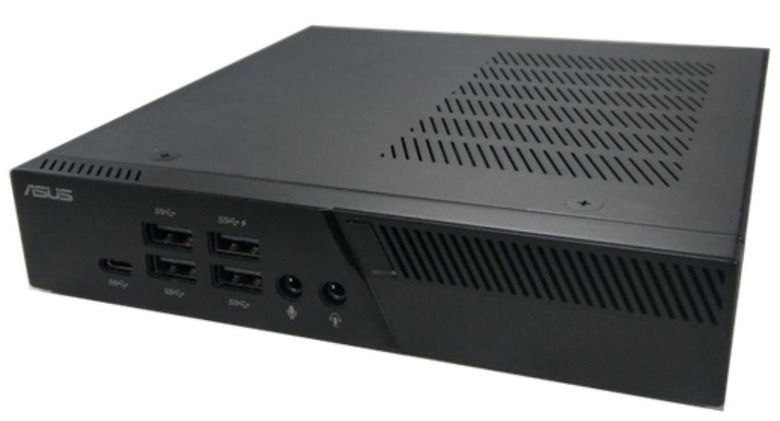 Just as beautiful but somewhat larger is the ASUS PB40 Mini PC, which builds upon the PN40 by offering a bit more features. The PB40 SFF PC features half a dozen USB 3.1 Gen 1 Type-C ports, as well as an I/O port with COM, VGA, HDMI, and DP. The model features an 8th-generation Intel Premium Silver process, though you can also get a fanless version with an Intel Celeron if you'd prefer silent operation.
The model supports stackable modules so that users can add things like an optical drive to the device.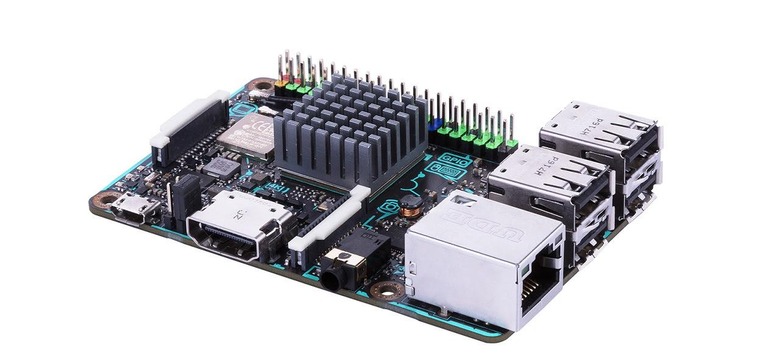 Finally, ASUS has introduced the Tinker Board S, a model with 16GB of eMMC storage and 2GB of RAM, though it still sports the same size as the original Tinker Board model. ASUS will have more details about its Tinker Board S soon, as well as demonstrations during its time at CES 2018. The Tinker Board S will cost $79.99 USD when it launches in Q1. Pricing for the other products hasn't been revealed yet.