ASUS unleashes a slew of souped up Windows 10 PCs for gamers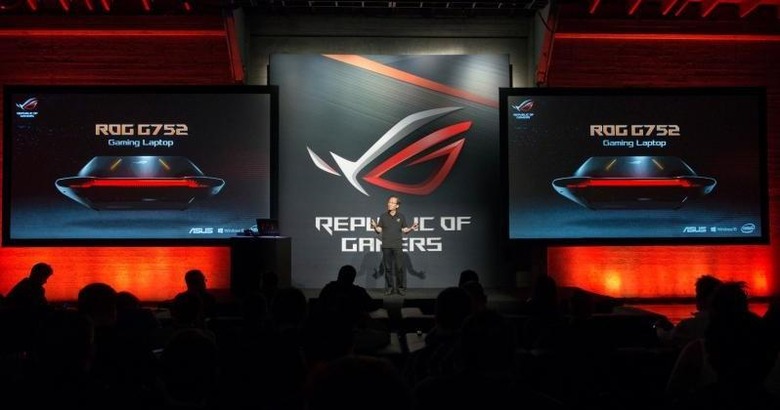 Microsoft may have just revealed an interesting crew of Windows 10 devices, both in small and large sizes, but its brochure was marketed more for the common and productive folk. For those who desire a beefier machine meant to withstand the rigors of hardcore gaming, buyers will have to turn elsewhere. Luckily, ASUS just expanded its army of Republic of Gaming or ROG computers, catering to both desktop and laptop gamers alike, combining the muscle of the sixth generation Intel processors with the newfound gaming powers of Windows 10.
The ROG GX700 may be a gaming notebook, but with its special attachment, it might not be something you'll always want to lug along with you. Depending on your own muscle strength, that is. One of the key features of this piece is the self-contained liquid-cooling dock. Yes, an external cooling dock that you connect to the laptop to achieve maximum performance without the dangerous heat. That heat will come from the Intel Core i7 CPU that powers this beast. And it's no ordinary Skylake chip either, but one of the unlocked "K-Series" that has been specifically designed for gaming needs. Driving the graphics is the NVIDIA GTX 980, the desktop-class laptop GPU that the chip maker unveiled just last month. And to top it all off is a 4K IPS screen that features NVIDIA's own G-SYNC technology for tear-free, lag-free visuals.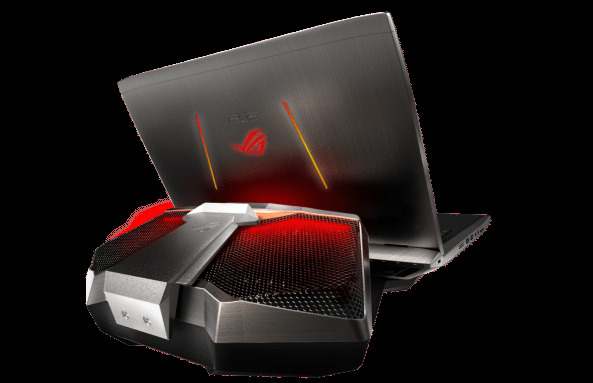 Slightly less grandiose but still a force to be reckoned with is the ROX G752. While it may not have the liquid cooling of the GX700, it does have its own unique flair, with a Mobile 3D Vapor Chamber that uses heat pipes and dual fans that cool the CPU and the GPU separately. That CPU and GPU can be configured to use any combination of sixth gen Intel Core i7's and NVIDIA mobile GPUs ranging from the 965M, 970M, up the 980M. The graphics chips support up to 8 GB DDR5 video memory while the laptop itself can support up to 64 GB of RAM. Beat that for a mobile gaming rig! All configurations are also equipped with NVIDIA G-SYNC displays, and Thunderbolt 3.0 with USB Type-C.
Moving to the less portable side of the product line, we have the new ROG G20CB Compact Desktop PC. Don't let the "compact" moniker fool you. Like its more mobile counterparts, this one is also powered by your choice of Intel Core Skylake processor and NVIDIA GTX graphics chip. This particular PC is also marked as "Oculus Ready", packing all the hardware needed for a virtual reality experience. Sans the Oculus Rift headset, of course.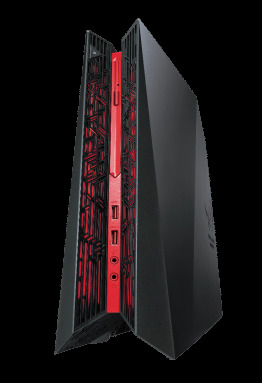 Tying all these new PC together is Windows 10. Aside from the usual laundry list of features you've come to expect of the latest Windows version, the new OS also boasts of built in Game DVR function that lets PC gamers record their victories, and maybe even epic fails, for posterity, fame, and fortune. Windows 10 also lets you stream your Xbox One games from console to PC as you desire.
ASUS has not yet released availability details for the new ROG gaming computers.