ASUS Transformer Pad TF300 UK launch details revealed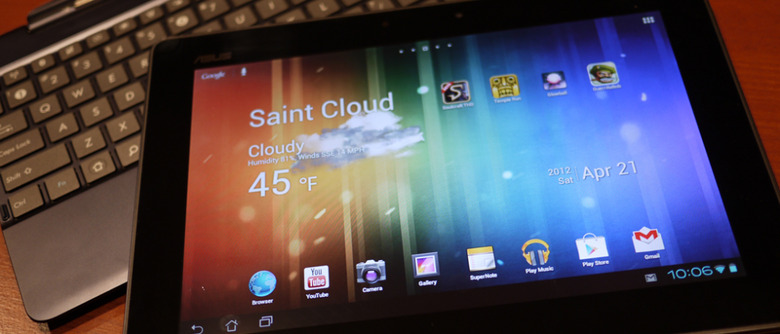 ASUS UK has revealed pricing and availability for the new Transformer Pad TF300, the budget Android tablet officially announced over the weekend. The TF300 – which we reviewed here - runs Ice Cream Sandwich on a Tegra 3 quadcore processor, with from 16GB of memory and a price tag in the UK that kicks off at £399 for a TF300T bundle with the detachable keyboard dock.
In the UK, the Transformer Pad TF300T bundle will be available to order online as a Currys and PC World exclusive from early May. That will be followed by in-store availability later in the month, and finally broad retailer availability when the exclusivity period ends in late June. Initially, only the Royal Blue model will be offered, though the Iceberg White version will follow on in late June and the Torch Red in late July.
What hasn't been confirmed is whether buyers will be able to grab just the tablet section alone. In the US, there'll be 16GB and 32GB versions of all three colors, with the Royal Blue arriving first at $379 16GB slate-alone, $399 32GB slate-alone, and $149 for the keyboard dock. Initial availability will be from late April.
As we've seen from other versions of the Transformer series, the TF300 is capable of around 10hrs of runtime slate-only, and then boosts that with the battery included in the keyboard slice. In this case, maximum runtime with both is tipped at around 15hrs.