Asus Transformer Book Trio launches Nov 11 in UK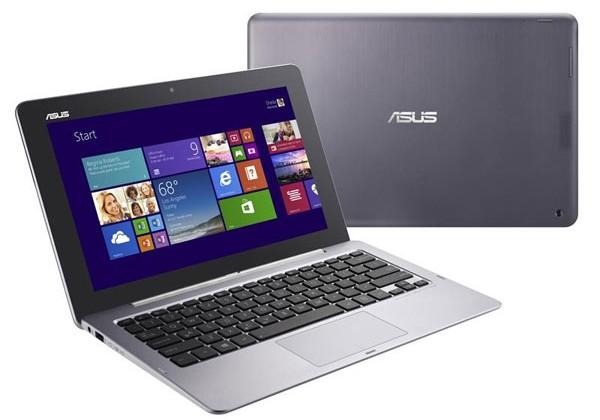 The first time we got a look at the Asus Transformer Book Trio ultraportable was during IFA 2013 back in September. This interesting device promises to be three different devices in one with multiple operating systems to choose from. Asus has now announced the official launch date for the Transformer Book Trio in the UK.
The Trio will go on sale November 11 for £899.99. That is definitely a premium price but the device promises a lot of functionality for the money. The main feature of the Trio is that it can be used like a standard ultraportable notebook with the attached keyboard and the screen can be detached from the keyboard for tablet use.
Once the screen is detached from the keyboard, the keyboard itself can be connected to an external monitor to be used as a desktop computer while the Trio screen can be used as an Android tablet separately. The Transformer Book Trio also has Windows 8 for use in laptop mode.
When in notebook mode, the tablet is powered by a fourth-generation Intel Core processor. With the 11.6-inch display detached and being used in tablet mode, it runs Android 4.2. The keyboard section features a mini DisplayPort or a micro HDMI for connecting to external monitors. The 11.6-inch screen supports full HD resolution and features 178° viewing angles along with 10-point capacitive multitouch technology. There's no indication of pricing or availability for other parts of the world at this time.
SOURCE: Asus