ASUS Transformer Book Flip does yoga, totes NVIDIA graphics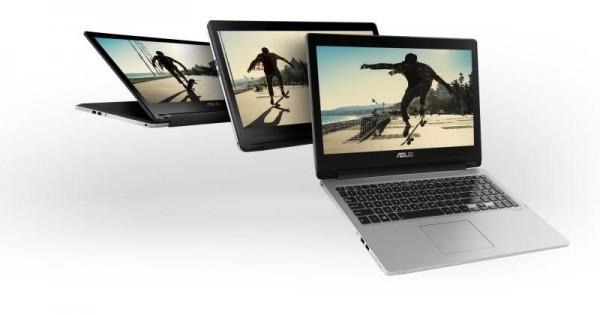 ASUS isn't done yet with its Computex lineup. Saving what could be the best for last, the manufacturer has announced the Transformer Book Flip, sporting a familiar folding hybrid form factor, but with chips that could give others of its kind a run for their money.
This type of form factor is quite unusual for ASUS. So far it has saturated the market with tablets that dock into keyboards or phones that dock into tablets. This particular style, which allows the device to be unfolded from a laptop mode all the way into a tablet mode, is more particular to Lenovo's Yoga line, and we can bet that the latter won't take this imitation as a form of flattery. It remains to be seen whether ASUS' implementation will fare better than Lenovo's, but ASUS assures interested buyers that four gears in the hinge plus automatic keyboard and touchpad locks will keep the device from behaving in ways you do not intend, whether as a laptop, viewing device, or tablet.
But what sets the Transformer Book Flip apart from other convertibles of this kind are the processors inside, particularly the GPU. The laptop/tablet hybrid can accommodate next gen Intel Core processors up to i7, which isn't exactly unique. What is unique, however, is the NVIDIA GT840M discrete graphics card working alongside it. Most hybrids or even ultrabooks settle for Intel's own integrated graphics chip, usually an HD 4000 or 4400. With NVIDIA's card, however, the Transformer Book Flip can be used not just for casual or regular computing needs but even for gaming and graphics work, though not exactly on the same level as dedicated workstations.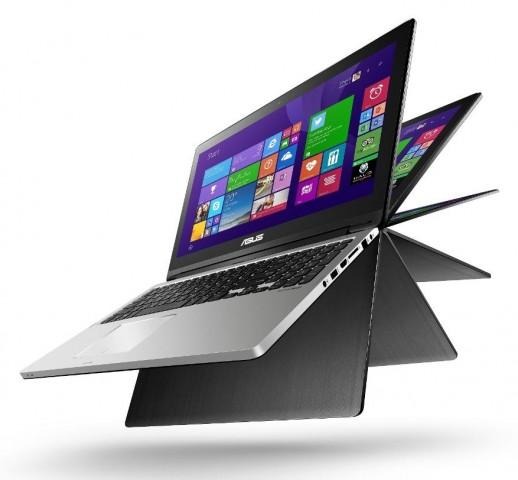 There are still many missing bits to ASUS' announcement that prevents us from painting a more complete picture. RAM and internal storage are not mentioned, though for the former, we could expect around 4 GB at the very least. Cameras, wireless connectivity, I/O ports, and more are also unspecified, though those details will most likely to come close to launch. ASUS makes no mention of any form of pressure sensitive stylus, whether by Wacom or N-Trig, which would turn the Transformer Book Flip into a digital artist's portable canvas, but we won't be holding our breath for one. One spec that could make or break this device, at least as a mobile tablet, will be the weight.
Like its other newly revealed products, ASUS is keeping mum on pricing but has at least indicated when it will become available for purchase. The ASUS Transformer Book Flip will launch worldwide from the end of June and will come in three screen size options of 13.3, 14.0, and 15.6 inches.
SOURCE: ASUS