ASUS teases "metallic miracle" for MWC 2013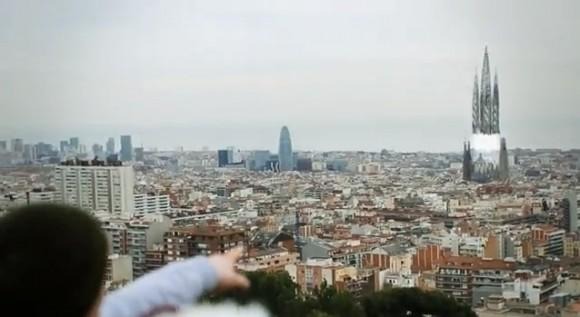 Mobile World Congress is coming up soon, folks, and companies are getting ready by teasing some of their products to eager onlookers before the event. ASUS released a quick teaser today that doesn't give us a lot of details — if any — about what to expect from them at MWC, but it seems that the company may be planning an extraterrestrial takeover sometime soon.
The quick teaser video features a large alien spacecraft being recorded by a curious onlooker Cloverfield style. The spaceship ends up landing on top of the yet-to-be-completely-built Sagrada Família church in Barcelona. The words "Ultimate craftsmanship. Today" appear on the video along with a message at the end to join ASUS "to embrace the metallic miracle."
Of course, we have no idea what to expect from the teaser, although the description of the video mentions bringing "Pad and Phone" together, so it likes we may see a hybrid Transformer-like product from the company, but we'll ultimately have to wait and see what ASUS has in store for us come next week.
Rumors have been quiet surrounding ASUS lately, which either means that they're really good at keeping secrets, or there's just not enough general interest surrounding ASUS's next offerings. Either way, though, a product that brings together "Pad and Phone" seems incredibly intriguing, and we'll be there live at MWC to bring you all the latest. Stay tuned!