ASUS small-screen Windows 8 tablets due this year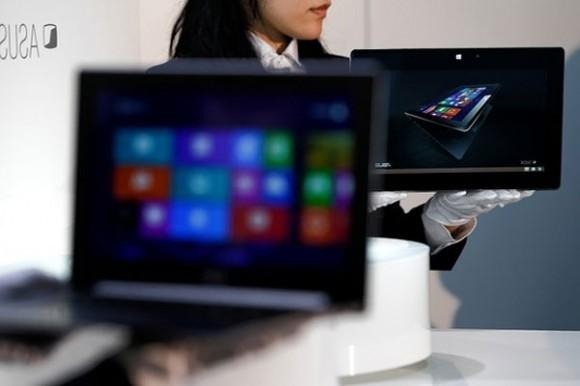 Asus has big plans to roll out Windows 8 tablet computers with small screens this year. The tip comes from Asus CEO Jerry Shen who predicts that these smaller screen Windows 8 tablets will sell at prices below $300. Many see price as one of the big drawbacks to Windows 8 tablets at this time.
Shen believes that this can be a big year for Windows 8 tablets saying, "We're very optimistic about sales of Windows 8 tablets this year." Asus currently produces one of the cheapest Windows 8 tablets on the market with its VivoTab Smart tablet selling for $449.99 at some retailers.
Asus CEO Jerry Shen isn't the only person in the technology world that is predicting prices of Windows 8 tablets will decrease significantly. A Microsoft spokesperson has previously stated that the company was working with partners on smaller and cheaper mobile devices. However, the Microsoft spokesperson didn't specify prices.
Intel's CEO also said last month that he believed pricing on Windows 8 devices could climb to as low as $200. Intel is positioned well to grasp pricing possibilities for Windows 8 tablets since it produces chips that are used in many of those devices. Shen said that with the price cuts this year, Windows 8 tablets could be available for only about $50 more than Android tablets.
[via Wall Street Journal]