ASUS S101 hands-on: No ordinary Eee PC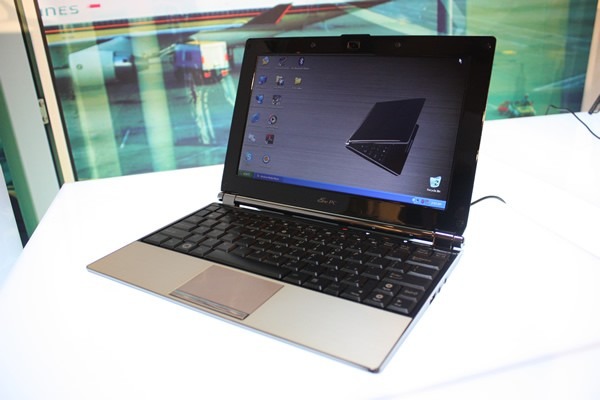 The ASUS S101 netbook went official last week and is already parading its super-skinny form to the admiring crowds.  Engadget China grabbed some hands-on photos of ASUS' so-called luxury "fashion" netbook, and it certainly looks to be thinner – 18-25mm in fact – and a more mature design than we've seen in other ASUS budget ultraportables.
The ASUS S101 is based on Intel's Atom 1.6GHz processor, partnered with a 10.2-inch WSVGA display with LED-backlight, WiFi 802.11n and Bluetooth 2.0.  Availability is predicted as October 8th in Asia-Pacific, in approximately two weeks for Europe and later in October for North America (where numbers will be limited to just 1,000).
Pricing is expected to be in the region of $699 to $799, depending on OS and storage capacity.
16GB SSD, Windows XP, inclusive of an additional 16 GB SD card: $699
32GB SSD, Linux operating system: $699
64GB SSD, Linux operating system: $799