Asus RT-AC68U 1900 Mbps router hits pre-order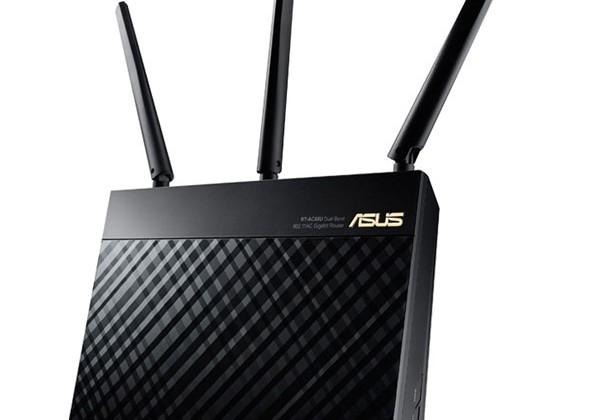 We may receive a commission on purchases made from links.
Back in June, Asus unveiled what it claims to be the world's fastest Wi-Fi router. The router is the RT-AC68U and it's capable of combined dual-band data rates as fast as 1900 Mbps. That gives the router three times faster performance than the typical 802.11n router on the market today according to Asus.
The router uses Broadcom TurboQAM technology to increase the performance of wireless-N data transfer by 33%. On the back of the wireless router are five gigabit Ethernet ports designed for connecting wired devices. The router also has dual USB 3.0 ports built-in.
Under the hood, the router features a dual-core processor to manage the data throughput. Asus also included support for its AiCloud service allowing users to access, share, and stream data from the cloud from wherever they are. The router supports 2.4 GHz and 5 GHz wireless networks with speeds of up to 600 Mbps and 1300 Mbps respectively, for combined 1900 Mbps of wireless throughput.
The router has three external antennas and supports 64-bit and 128-bit WEP. It also supports several other security protocols including WPA2-PSK, WPA-PSK, WPA-Enterprise , WPA2-Enterprise , and WPS support. As with just about every wireless router out there, the RT-AC68U also has an integrated firewall. One of the things we didn't know when this router was first announced back in June was exactly how much it would cost. The router is now available for pre-order on Amazon for $213.95. The product should ship on October 9.
SOURCE: Asus